This page contains affiliate links. This means that we may get a small commission for recommending products, if you choose to click on something and buy it. This does not cost you anything, but we wanted to be honest and let you know!
(Last Updated On: April 10, 2022)
Do not let the summer season pass and get your family ready for a trip to the beach. Besides swimming in the cool water, there are many fun activities that your family, especially the kids, will surely enjoy.
You can have a fun water ride and get everyone aboard by bringing giant inflatables, such as the banana boat towable tube.
The banana boat ride is on the list of The Marine Lab's top 6 best towable tubes for adults and children.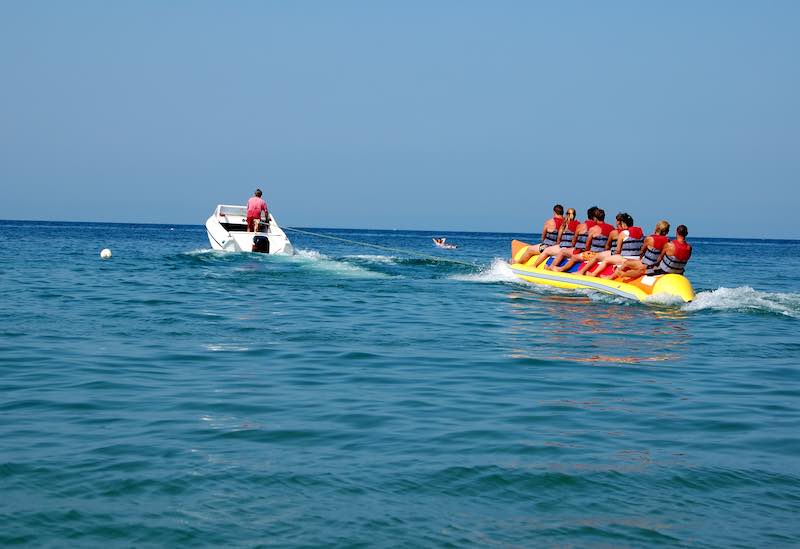 So here's why you should…
Give the banana boat ride a try.
#1. It can accommodate big groups
Unlike other water activities like surfing or jet skiing that only allow one to two persons onboard, banana boating can accommodate up to six people.
This huge tube usually measures up to 19 by 4.5 feet and a maximum loading capacity of 1,200 LBS. The banana boat fun is perfect for the family or a group of friends.
#2. Lifejackets are supplied for free to riders.
If you are renting a banana boat in a beach resort or water park you will be supplied with lifejackets for your safety in the water.
Wearing a personal floatation device (PFD) is required for the riders since the banana boat can sway from side to side and even turn upside down. It is being pulled by a speed boat to move across the water.
#3. It is safe for the kids.
Banana boating is a fun and thrilling water ride you can enjoy together with the kids. It is perfect for all age groups since it is not among the intense water sports and specially created for family fun and relaxation.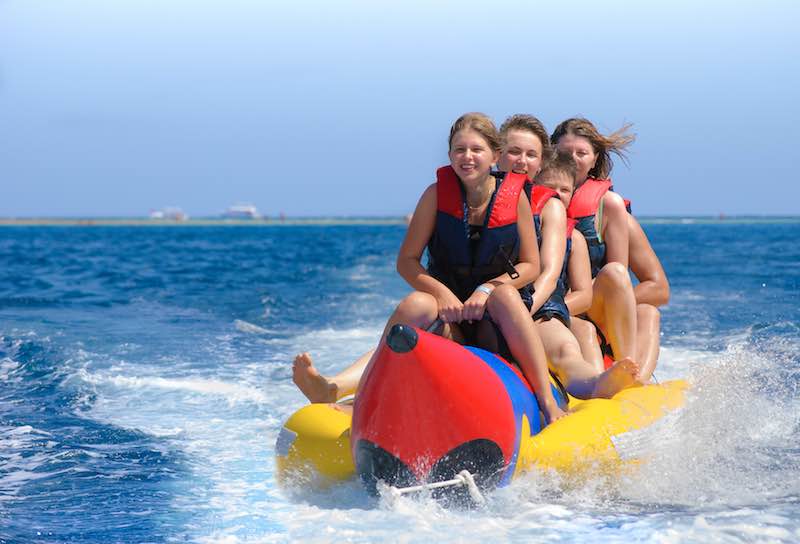 #4. It does not require a lot of effort from riders.
If you are not fond of water rides that require skills and effort to move across water, a banana boat is a perfect choice for you.
All you have to do is hold on tight to the banana boat safety handles, sit comfortably, and enjoy the sweet fun ride while towed by a motorboat.
However, the ride is not recommended for pregnant women or individuals with back or heart problems.
#5. The banana boat ride begins and ends on the beach.
The banana boat fun begins and ends on the beach, which is highly convenient for you.
All you have to do is wait by the beach for the operators to pick you up.
They will also be bringing you back to your area at the end of the tour.
#6. It is a fun bouncing tour on the beach.

If you want your beach tour in no ordinary way, this is the ride you and your family and friends should take.
The banana boat tour includes everyone and no one will be able to avoid the splashes of water.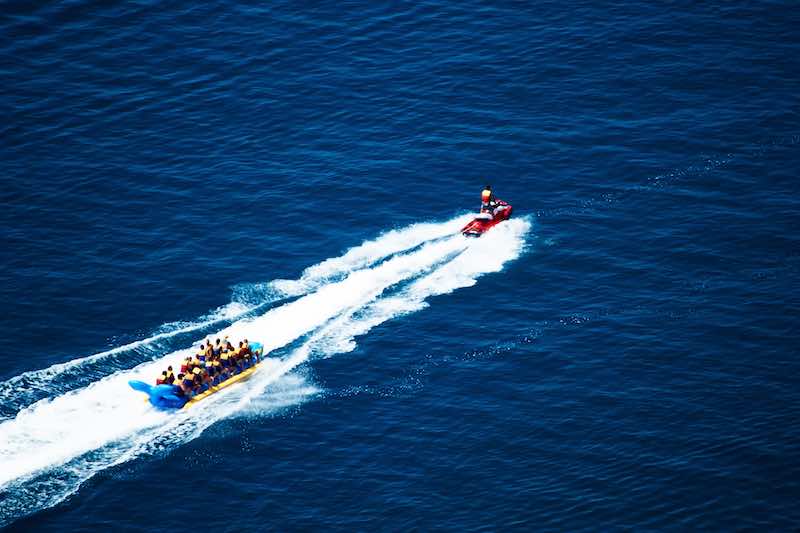 #7. You can bring a water-proof camera.
If you can be flexible, maintain a tight grip on the boat's safety handles, and take shots with one hand, feel free to bring your waterproof camera.
You can also instruct the motorboat operators to slow down the speed, so you can adequately take pictures of your entire group while riding the banana boat.
#8. You can choose a route for the boat tour.
If you want to go on a specific route, duration, or speed, all you have to do is make a request, and you'll own your banana boat tour.
However, you'll have to pick a beach area marked safe by the property owners or local authorities to avoid running into any obstacles during the tour.
#9. It lets you enjoy the scenic beauty of the nearby beaches.
The banana boat ride will give you a clear and unobstructed view of the beautiful beaches.
The touch of the cold wind and freshwater even adds to the marvelous moment. It's something you'll never forget about the summertime experience.
#10. A chance for precious sea life encounters like dolphins.
Depending on the beach areas you are visiting, you might encounter dancing dolphins.
Watching dolphins from a banana boat is a whole different experience as compared to the usual motorboat or sailboat ride.
It will surely feel like riding the little waves with them. Unlike surfing that requires focus to move your board above water, you will be just sitting on the banana boat, enjoy the excellent dolphin show, and even take a photo with them in the background.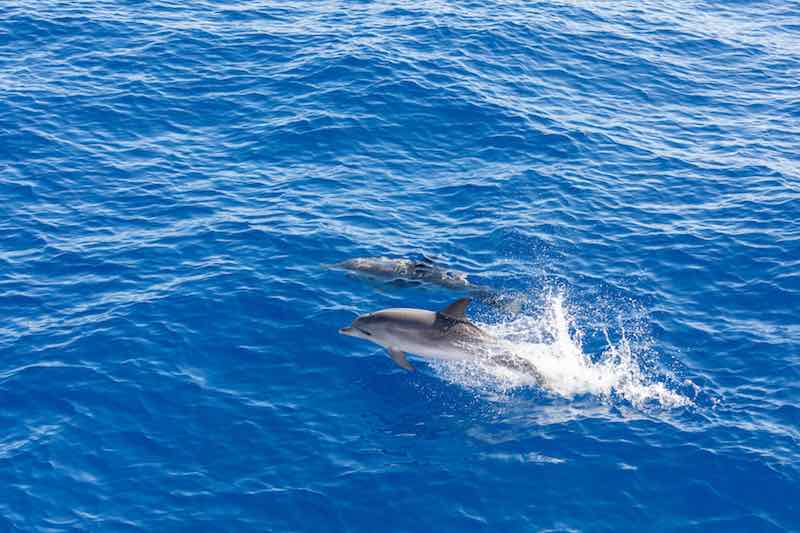 Final Thoughts
To have a safe and clean fun during your water ride, make sure to comply with all the safety rules and regulations set by the local authorities. The National Water Safety forum provides safety tips that apply to all water sports.
These include attending in survival and water safety training, checking all equipment before using, thorough planning of the activity, checking weather forecast and conditions, and equipping yourself with communication or signal tools, such as phones, flares, or whistles.