This page contains affiliate links. This means that we may get a small commission for recommending products, if you choose to click on something and buy it. This does not cost you anything, but we wanted to be honest and let you know!
(Last Updated On: April 10, 2022)
Boating is fun and exciting, but not until bad weather comes and you realize you did not secure your boat in the storm.
Boating in the storm is risky because it may pose life threats. That's why it is essential to develop a storm preparedness plan when boating in the storm.
Whether you are a novice or experienced boater, you may follow some tips to secure your boat in the storm.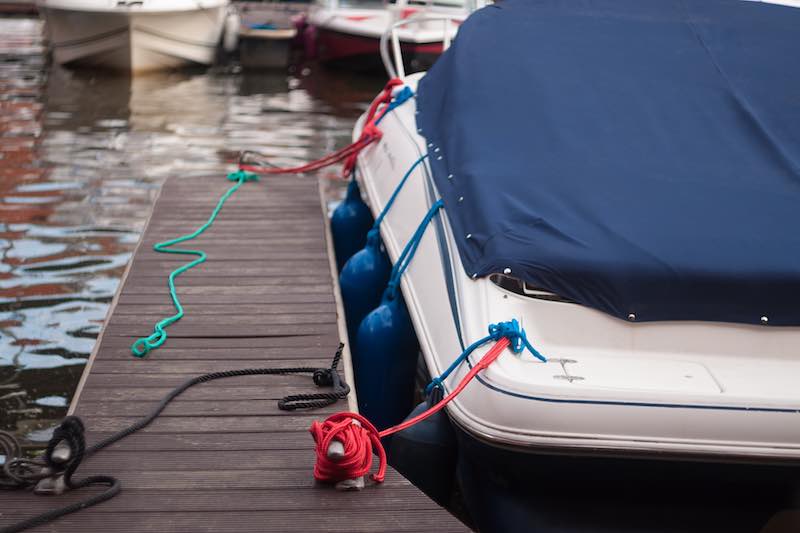 Bad Weather Boating Tips
Buying a boat costs money. That's why if you have purchased one for fishing or doing other water adventures, it is essential to protect this investment.
Usually, boats become at risk when there is bad weather. Hurricanes are natural disasters that can cause damage to your boat.
To help you prepare your boat for a storm, you may familiarize yourself with the following tips:
#1. Charge the batteries that can power automatic bilge pumps throughout the hurricane.
When boating in the storm, make sure to shut all the devices onboard that consume electricity. In other words, unplug all the tools that need to be unplugged.
It would be better to charge the batteries for the pumps and have extra ones if you run out of electricity.
#2. Double or triple the attachment points.
You can ensure a safe ride for bad weather boating if you double or triple the attachment points. It is because it will spread the loads between two or more cleats. If possible, try to use a harness.
#3. Eliminate the canvas to reduce windage.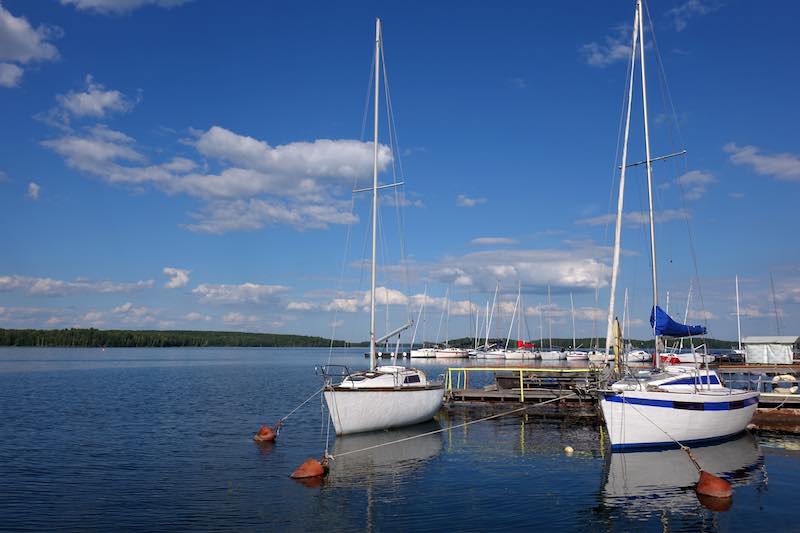 To keep the boat in the storm secure, try stripping off all the canvas. Doing so reduces windage.
You have to get rid of the awnings, biminis, dodgers, mainsails, and anything made of fabric. Besides, consider removing the ensigns, flags, fishing rods, and everything that is not screwed down, which may surface to the wind. 
#4. Find the best location for docking or mooring.
In case you cannot remove the boat from the water, you may find the best location where it will remain docked or moored. But make sure that the lines are in good condition to accommodate the hurricane. Also, secure the cleats and docks by adding additional lines around fixed pilings.
#5. Haul the boat out of the water as soon as you can.
Suppose the weather forecast tells you that there might be a hurricane, secure, and protect your boat by hauling it out of the water.
It is ideal to do it as soon as possible because the boat ramp may be congested as more boat owners take the same decision.
Hauling the boat can help you protect it against any damage from contact with the dock. Not only that, but it can also be protected from improperly secure vessels.
#6. Keep all the valuable items.
Make sure to have an inventory of your belongings. If you are moving the boat out of the water, keep all the essential items safely.
Try to cover them or place the small things in plastics to ensure that they will not get wet. When boating in the storm, try to move the items in a safer location.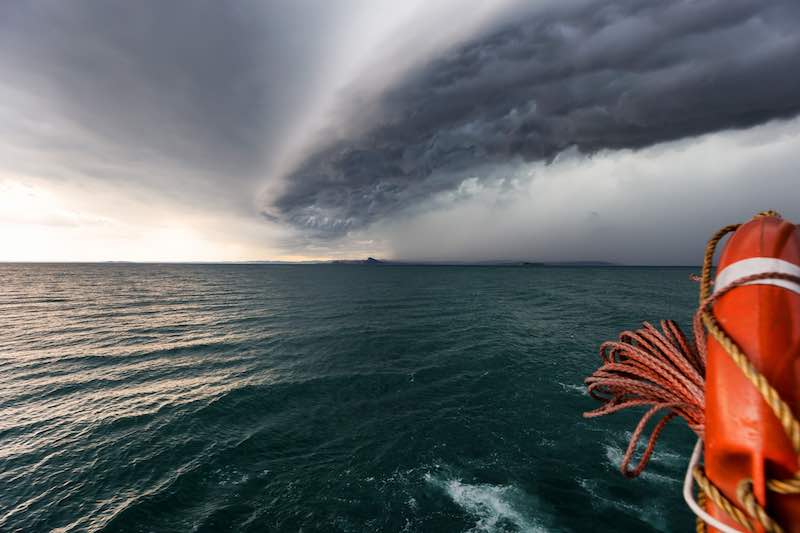 #7. Keep updated with the weather forecasts.
It is essential to know the latest update when it comes to weather forecasts. This way, you can execute your plans better. Make sure you have a device that can keep you updated with the weather forecasts, be it a radio or phone.
#8. Know your responsibilities and liabilities.
If you are renting a boat, you have to be aware of your responsibilities. Not only that, but make sure that you know your liabilities.
Remember, whether you own it or not, part of your duties is to keep the boat in the storm safe. It would be better to check your rental agreement and storage facility to learn what you are responsible for.
#9. Make sure of the storm preparedness plan.
Before having a boat adventure, it is ideal for testing some of the plans on your list. This way, you can ensure whether the plan is effective or not.
Familiarize yourself with the steps you need to take when severe weather occurs. After the hurricane passes and the weather clears, determine if your boat has sustained the damage.
Don't forget to inform your insurance company to report if there's any damage.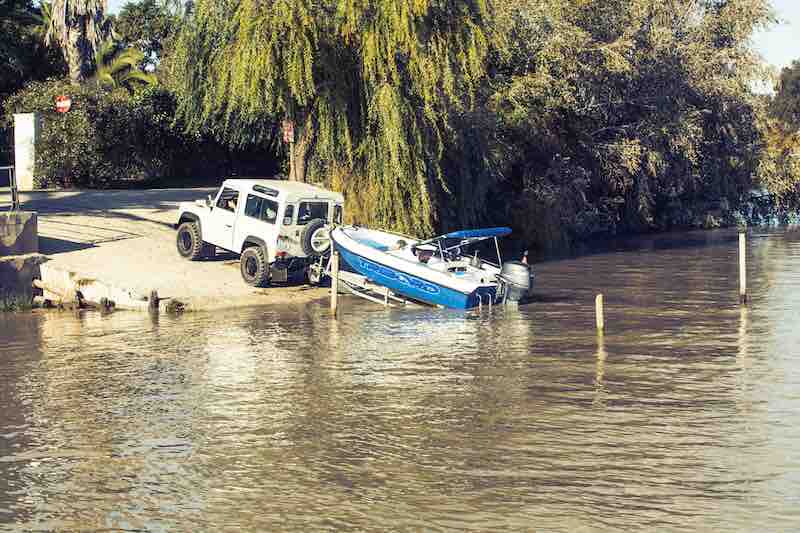 #10. Move the boat to a safer place.
If you are not boating in the storm, it is significant to keep the boat safe. Try to haul it out of the water and move it to a secure location. You can do this by keeping the ship out of tidal waters and away from trees. Do not forget to remove the electronics onboard. 
#11. Prevent chafing by covering all the lines.
Make sure to wrap all lines feeling through the docks. You may use rags, rubber hoses, tape, and leather. Installing fenders or tires is also an excellent idea because it protects the boat from rubbing against other ships.
#12. Take time to document everything. 
As part of boating tips, do not forget to take pictures of the boat before and after your boating adventure. Try to document everything, including your preparations.
Doing so will not only help you remember everything on the ship, but you can also use them for insurance purposes.
For instance, if the insurance company asks for photos or evidence regarding liability issues, you can easily show the photos as proof.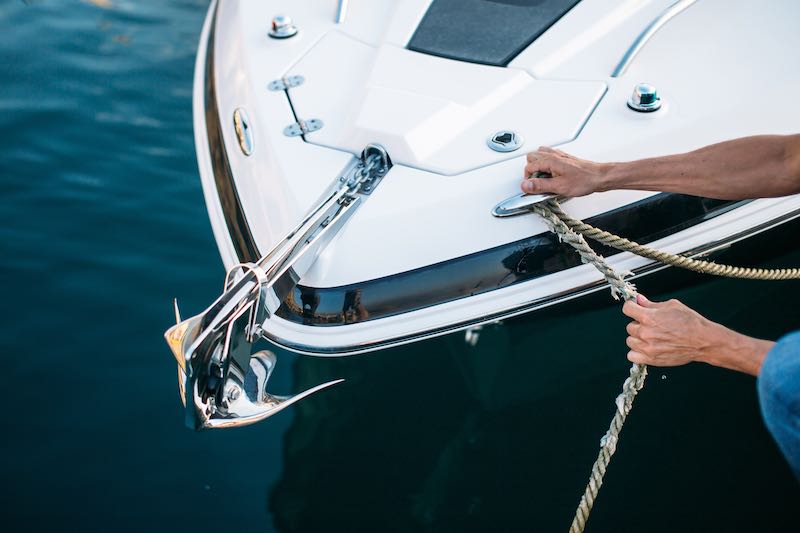 There could be instances when a hurricane suddenly occurs even if it is not in the weather forecast. As a boater, part of your responsibility is to secure your boat in the storm.
For instance, if you are not using it, learn how to keep it safe along shores. Meanwhile, if you're out on open water and bad weather occurs, your priority should be keeping everyone aboard safe.
Boating in the storm is challenging, but with a significant storm preparedness plan, you can protect not only the people aboard but also your boat.