The inflatable life jacket is used for the safety of passengers on a boat or water sports. The choice of life jacket, life vests or PFD's (Personal Flotation Devices) are endless with different types that are designed specifically for certain activities.
The best inflatable life jacket is the ABSOLUTE OUTDOOR Onyx A/M-24 with its automatic inflation upon immersion in the water and great value for money.
PFD's are a trimmed down version of a life jacket (not inflated) that can be inflated automatically, manually or orally. They look more stylish than an ordinary life jacket and provide the same level of safety when becoming immersed within the rough sea. For this reason, they are more popular than the old school life jacket.
Best Inflatable Life Jackets and PFD's
It's important to note that PFD's are much more popular but they are not recommended for all activities. Do not wear an inflatable PFD if you are skiing, tubing, wake boarder or white water rafting. If you are a non swimmer, its advised not to wear these and especially the manual versions.
Personal Flotation Devices are only available in adult sizes and must be maintained and checked on a regular basis. Below is a list of the best life jackets to keep you and your family safe in a situation where you become immersed within water.
Onyx Inflatable Life Jacket

Absolute Outdoor have developed an automatic and Manual inflatable PFD for the sea. This PFD is US Coast Guard approved being a type V life jacket with type III performance. The Absolute Outdoor Onyx can inflate manually or automatically. The red handle located on the right hand side of the jacket (when wearing) activates the inflation manually. Otherwise, if the users becomes immersed within water, it will automatically inflate.
With excellent durability from the 200 denier nylon material, this life jacket is perfect for heavy duty use. The slim design allows you to stay cool in the hot weather, unlike traditional life jackets that do the opposite.
For those individuals that are looking for an unobtrusive life jacket to keep them safe on the water, this PFD is perfect. Hopefully you will never have to deploy the emergency inflation of the life jacket, however you can rest assure that this PFD will bring you to the top of the water.
Check it Out
ONYX MoveVent Dynamic Paddle Sports Life Vest

The ONYX MoveVent is a more standard life jacket made from SOLAS grade reflective material that is a comfortable flotation foam. For the avid kayak explorers that battle getting comfortable in the seat whilst wearing a life jacket, this jacket is perfect. The padding is located at the top half of the rear of the jacket, meaning there is no interference with the seat.
The ONYX MoveVent has no side obstructions, meaning those who use there arms a lot have plenty of room. Comfort was the objective when creating this life jacket and best of all, it is a very reasonable price compared to others.
Check it Out
Stohlquist Womens Life Jacket PFD

Finding the best life jacket for a women was hard but now Stohlquist have done just that. The Flo Life doesn't create extra bulk in the upper chest area and sit nicely on your back unlike other cheaper proclaimed women's life jackets.
A life vest for large breasted women has always involved hours of researching with no luck. Thanks to the adjustable straps near the upper chest, you are able to tailor the PFD to your exact preference for additional comfort.
If you are a women looking for a life jacket, this is the best one for you. The days of buying over sized universal life vests are finished thanks to the Stohlquist Women's Flo Life Jacket PFD.
Check it Out
Stearns Youth Boating Life Vest

Safety of your children is paramount when out at sea as they will not be strong swimmers. Using an adult life jacket for a child is a poor choice and not as safe as a specifically designed children's life vest.
With three adjustable strap belts and a weight limit between 50 to 90 pounds, this life vest is ideal for most infants. Personally I wouldn't buy this vest if the child is at the latter end of the limit unless they have younger siblings.
Most young children do not want to be left out from other family members and will become upset if they are. Luckily Stearns have the identical life vest but for adults, which means you can all look the same.
Check it Out
AIRHEAD Type II PFD Life Jacket

A different style of life jacket that aims to bring any unconscious wearers head facing upwards. The moment an unconscious individual in the sea is face down, there will be a fatality if no one is there to help.
The AIRHEAD Type II is a US Coast Guard Approved PFD that will fit adults over 90 pounds and that have a chest of 30 to 52 inches. The universal life jacket will fit almost all body types and provide the users with life saving flotation.
The AIRHEAD life jacket is a high quality yet cheap jacket that comply with the law and can be easily stored on a boat. The only downside is that they are quite bulky to be wearing all the time but they are still comfortable to wear.
Check it Out
O'Neill Wake Waterski Men's Superlite Life Vest

O'Neil is a well known brand in the water sports and clothing market and their life jackets are very popular. The USCG approved life jacket uses closed cell PVC marine foam technology to provide maximum buoyancy.
The material used within the life vest is a durable nylon that can withstand plenty of heavy duty use. Thanks to the quick release buckles, removing the life jacket is quick and easy.
If you are after a stylish life jacket that is also branded, the O'Neil is the best buy.
Check it Out
Life Jacket Buying Guide
For both kids and adults, a life jacket is essential for maximum safety when enjoying the ocean, river or any water environment. You cannot always predict the water environment and even the most experienced people can get caught out.
A life jacket is often called a Personal Flotation Device (PFD for short) and the whole point of it is to ensure you remain buoyant upon the water. Even if you are strong swimmer, it can safe your life and is one of the best investments you can make.
Types of PFD
There are five different types of PFD that comes in a range of different sizes, styles and safety designs. The types include:
Type I – Used for off-shore use and can be worn for long periods of time
Type II – Nearshore use and designed for calm water unlike Type I
Type III – Designed to be used within physical activities such as kayaking
Type IV – Used as a flotation object such as a ring or cushion
Type V – Special PFD that include all of the other 4 types.
Automatic PFD or Manual PFD?
This is a topic that is split both ways. The main argument for an Automatic PFD is that if you were knocked unconscious, who would pull the cord to blow up the PFD? Also, if you were to be flung into the water, the automatic inflation will roll you over to provide a clear air way whilst being unconscious.
The main argument for a Manual PFD is that you don't always want the life jacket to inflate when you get into the water. For example, you may want to swim in the sea and if anything were to go wrong, you could pull the cord, which is not possible with an automatic PFD. On rare occasions, you may be splashed heavily by a wave, which could set the automatic PFD to inflate.
Quite a dilemma but this is your choice to make upon the activities that you have planned in the water environment.
Comfort
A big factor to consider is how comfortable an inflatable life jacket is because at the end of the day, you will be wearing it for a long time. Additional features such as padding in the shoulders or back can make a huge difference.
The material will also play a big part because unless you are wearing clothes (i.e. you are in your swim gear), then it will be rubbing against your skin. There is so much to choose from and taking your time to find the one that is ideal for your requirements is worthwhile.
Materials
In terms of life jackets, the two most common materials used in the construction of them are nylon and neoprene. Nylon life jackets are the cheaper of the two and is much lighter but lacks the buoyancy compared against the neoprene alternative.
Neoprene is often a more snug and comfortable fit that stretches slightly and even provides additional heat in cold weather. However, with all these benefits comes additional cost but if you are frequently wearing life jackets, it would be a worthwhile investment.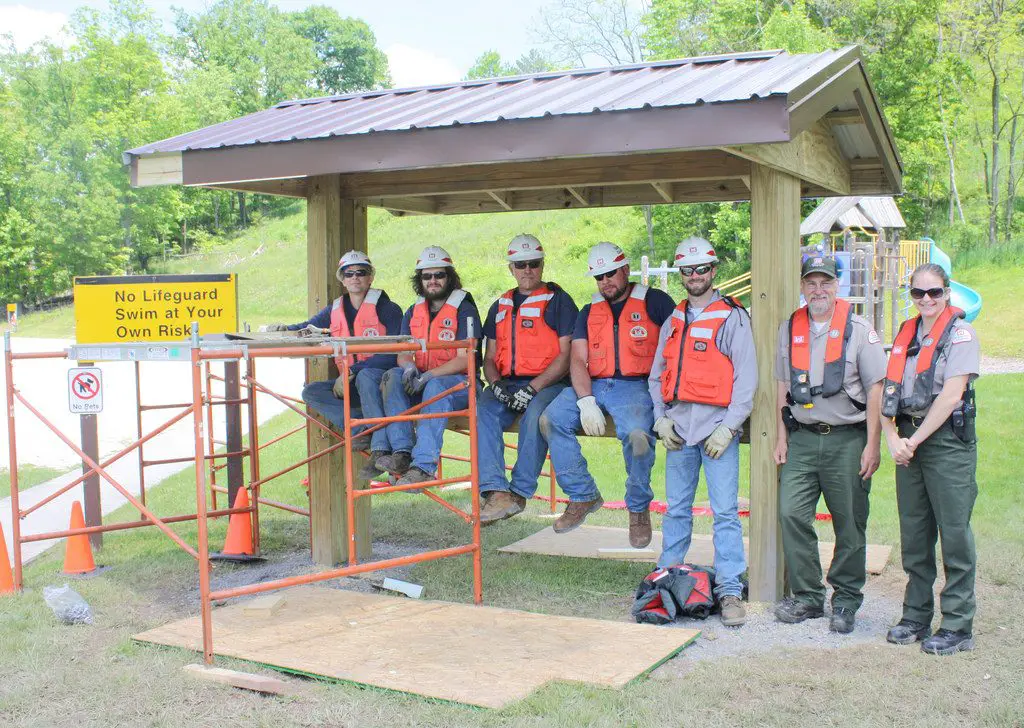 Features
As brands compete with each other to produce the best life jackets, they often include intuitive features that make a big difference. Small things such as additional zipped pockets, hydration bladders for your own water source, D ring and other features.
All these features really do improve your experience with the life jacket but many people also worry about putting it on in the first place. The entry method of many life jackets differ with the zip being placed on the front or side. Be sure to purchase a life jacket that is easy to put on and off because you will be removing it and putting it back on a lot when not on the waters.
Storing Life Jackets
Unless you work in the a water environment, life jackets are stored for long periods of time and its important that it is done correctly. When they are not in use, ensure that you clean all of the salt and other dirt off the life jackets.
When stored whilst still being dirty, they do tend to smell badly and even cause defects to appear in the life jacket. If they have been in storage for a longtime, be sure to check for the following defects before using them again:
Leaks in the buoyancy material
Heavy mildew
Tears
Jammed zippers
.. and general wear and tear
Overtime life jackets will age and become beyond use, which then means they are unsafe to be used in the water. They are fairly cheap to buy and ultimately safe lives, so be sure to replace when necessary and not when its too late.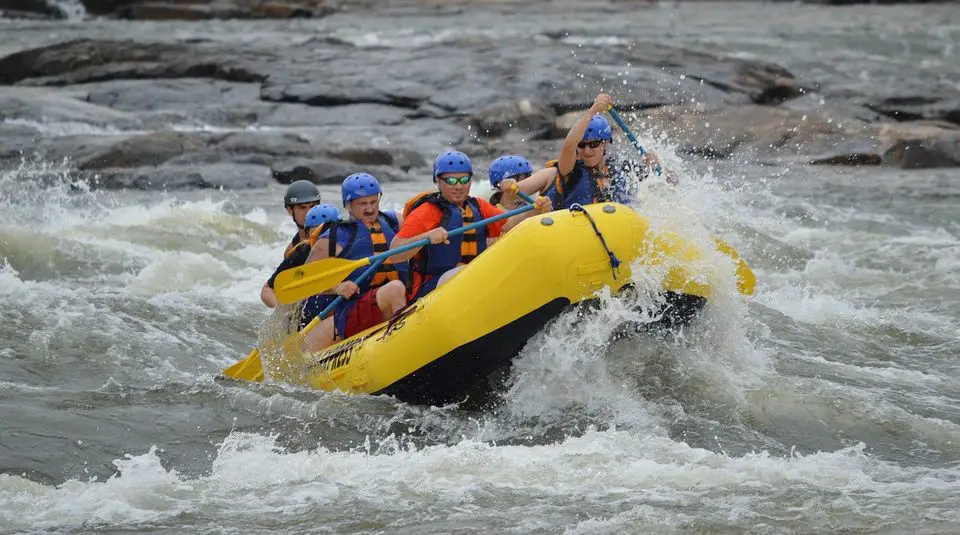 Conclusion
The choice of life jacket can be complex and stressful. Questions such as will it fit or is it suitable for women often appear. The best life vest for women is the Stohlquist PFD that is highly rated by other women users. In terms of the best life jackets for infants, Stearns offer a large selection of styles and colors with matching jackets for the whole family.
Overall, the ABSOLUTE OUTDOOR Onyx is the best life jacket as it ticks every box such as style, performance and safety. The slender PFD design looks great and with the choice of manual or automatic inflation, its very practical for multiple water based activities.