This page contains affiliate links. This means that we may get a small commission for recommending products, if you choose to click on something and buy it. This does not cost you anything, but we wanted to be honest and let you know!
(Last Updated On: April 10, 2022)
If you want your every game match to feel like a vacation on the beach, you should definitely get into water sports, especially in some of the latest water sports.
In recent data published by Statista Research and Analysis, the share of people performing water sports in the United States from 2013 to 2019 reached 13.6 percent.
That shows just how Americans love doing water activities, whether for leisure or monetized competitions. 
Engaging in water sports is not just all fun and glorious as it is being held on top beach destinations around the world. It also has a long list of health benefits to offer.
The tranquil water environment calms the mind and helps reduce stress, anxiety, and depression.
According to the Center for Disease Control and Prevention, water sports are also incredible at improving heart health and causes less joint or muscle pain compared to land sports.
Water sports are perfect for everyone regardless of body type or weight. And that is why it should be given a try.
To help you get started, here are some of the latest types of water sports with their pros and cons.
Kitesurfing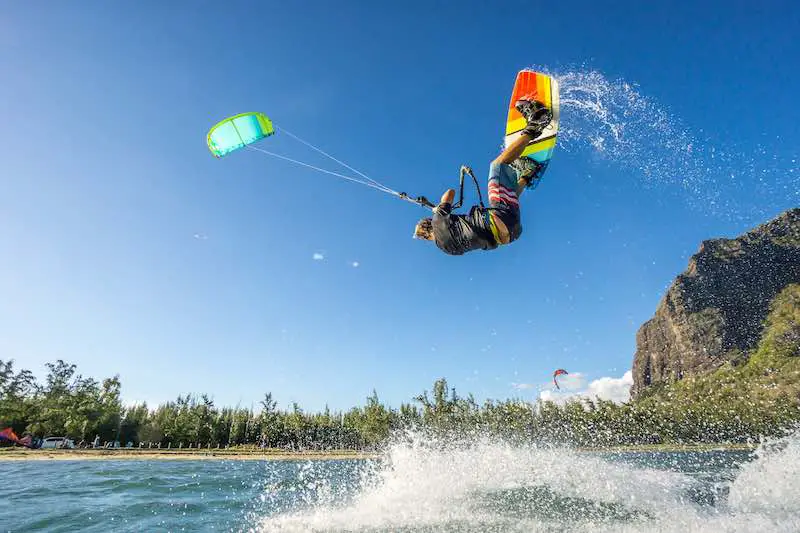 Also known as kiteboarding, this water activity uses a kite and a surfboard to allow the rider to move across the water. There are different kiteboarding styles you can try, including freestyle, surf freestyle, free ride, speed, formula kite, kite foll, slalom, kite wives, jumping or big air, wake style, and park riding.
Pros:
It does not require super surfing skills and is perfectly possible to take up as a complete beginner.
Cons:
It is enormously dependent on the weather since you need reasonably strong winds enough to tow the surfer along.
Wakeboarding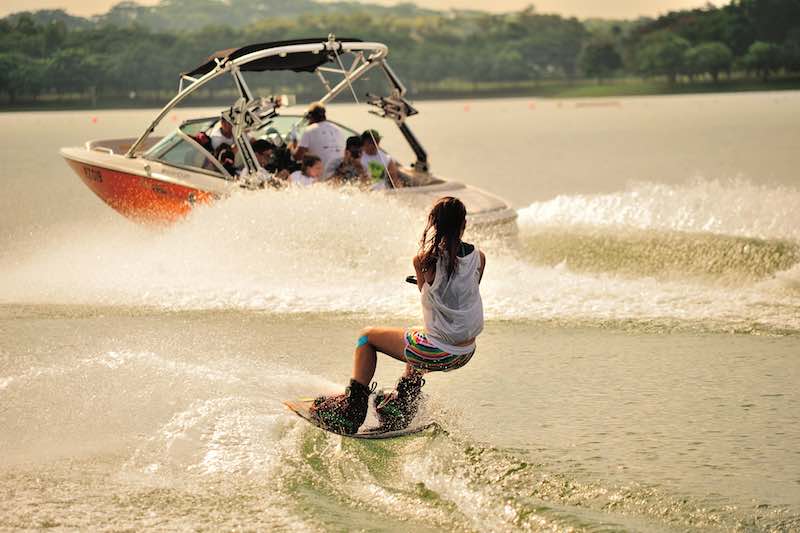 Wakeboarding involves riding a wakeboard over the surface of a body of water—Urby Republic. This type of water sport is a combination of snowboarding, water skiing, and surfing techniques. 
Pros:
Wakeboarding can be done in groups. You can bring your family or friends to be your tow companions. 
Cons:
To keep moving above water, the boat towing you along must run at high speed. Even if you are an experienced wakeboarder, it is very easy to get thrown out in the deep waters if you don't know how to ride a wakeboard behind a high-speed boat or jet ski.
Parasailing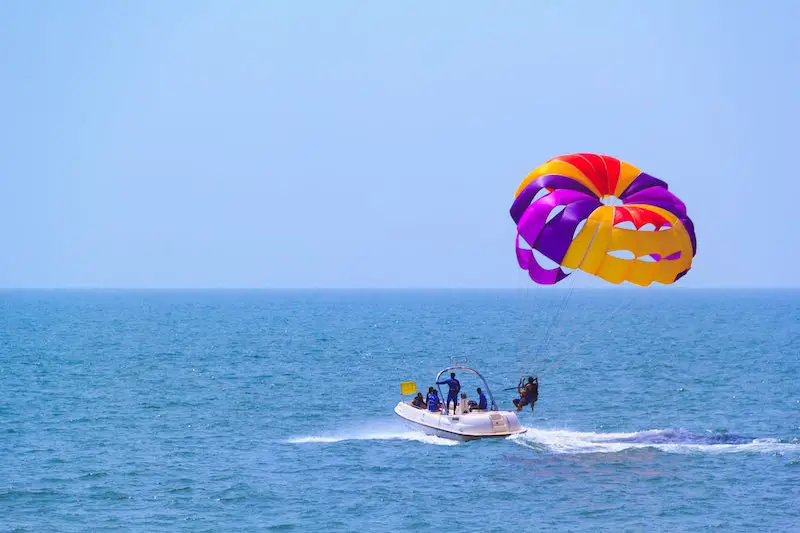 Parasailing is among the most popular of the latest types of water sports as published by The Most 10. Also known as parakiting or parascending, all you need is a parachute or parasail wing, a motorboat, and a body of water to perform this sport. 
Pros:
This activity lets enjoy the magnificent view of the coastline and the nearby city while gliding through the air. 
Cons:
Parasailing is not for the faint of heart or those suffering from acrophobia or extreme fear of heights. 
Horse surfing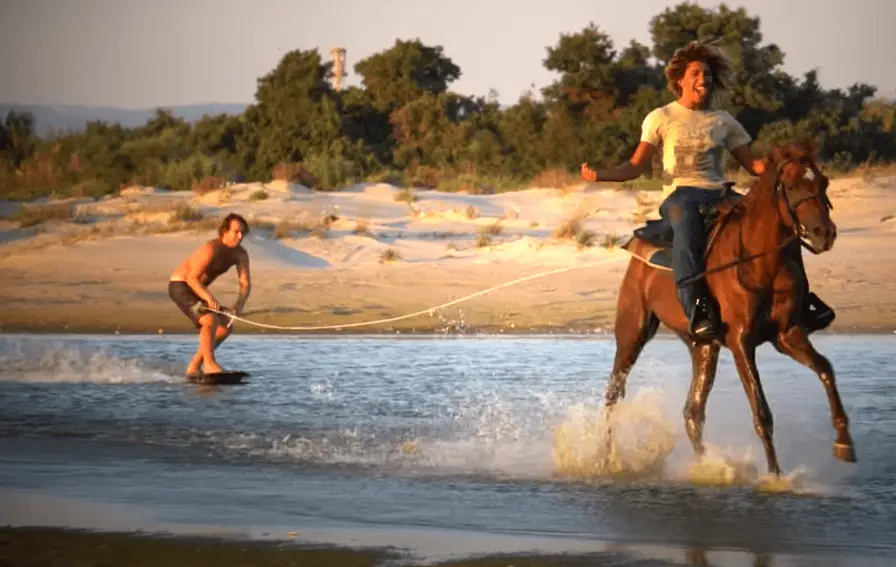 Horse surfing is another new sport hitting our list of the latest types of water sports. Invented in 2005, this extreme sport is to be performed in pairs, with one person riding a horse and another person riding a surfboard. Horse surfing is usually done in shallow waters at speeds up to 40 miles per hour.
Pros:
Unlike other surfing types that require big waves, horse surfing can be performed in shallow waters, avoiding the risk of drowning accidents. 
Cons:
Horse surfing is impossible without a horse, and you will have difficulty procuring one when you're at the beach unless you go to a surfing resort that specifically offers the kind of water sport.
Spinnaker flying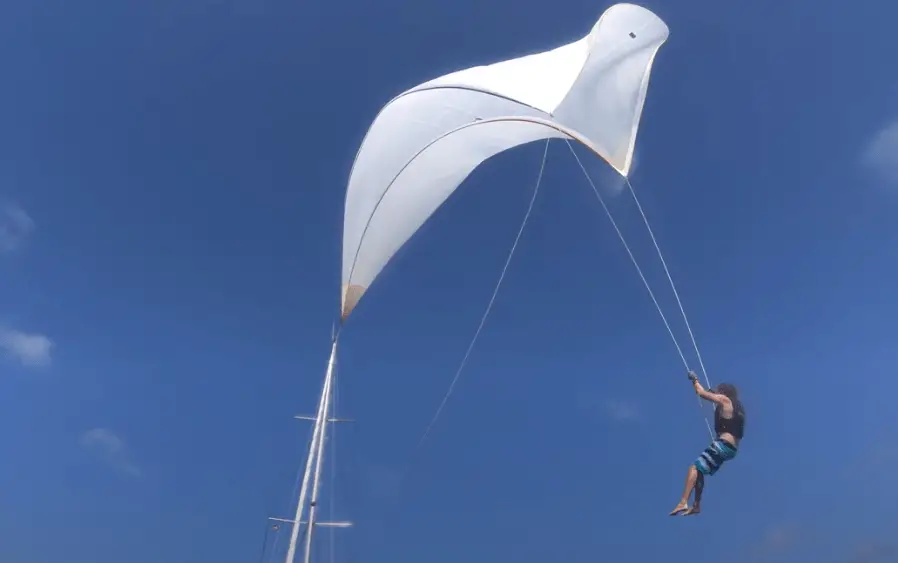 A popular water sport in the Caribbean, Spinnaker flying is a parachute style of sailing that lets you fly in the air before slowly dropping you back in the water. This water sport requires the following: a sailboat, a spinnaker, and a crew of at least three people.
Pros:
It is a very fun activity and does not require a lot of effort from the rider. It can be done with a sailboat anchored or staying in place.
Cons:
Spinnaker flying requires the perfect wind which is 8-12 knots. Anything over 15 knots of wind is no longer safe as the spinnaker can get out of control. 
Jet surfing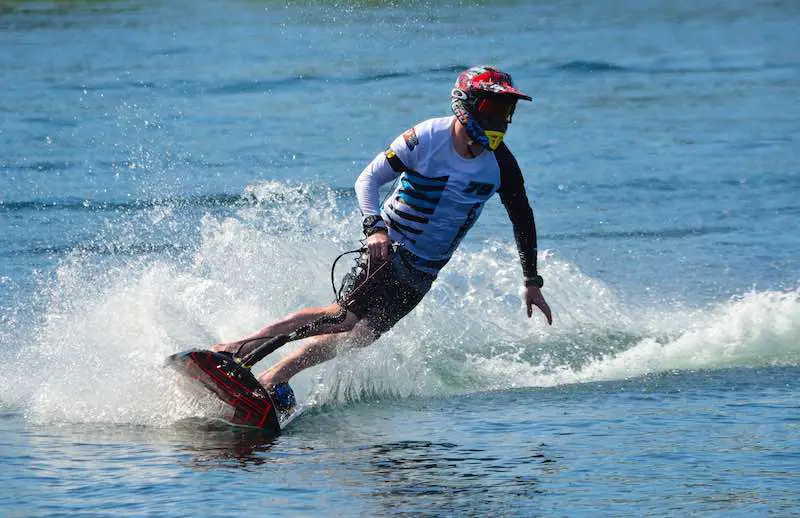 Jet surfing is no ordinary way to surf. Instead of using a regular surfboard, this water sport uses a jet propelled board that lets you control your speed timings and reach a speed of up to 70 kilometers per hour. 
Pros:
It does not need the wind or the boat to tow you along. 
Cons:
The automatic surfboard equipment used in this type of water sport can cost a lot more than a regular board. Although, there are equipment rentals available out there.
Flowboarding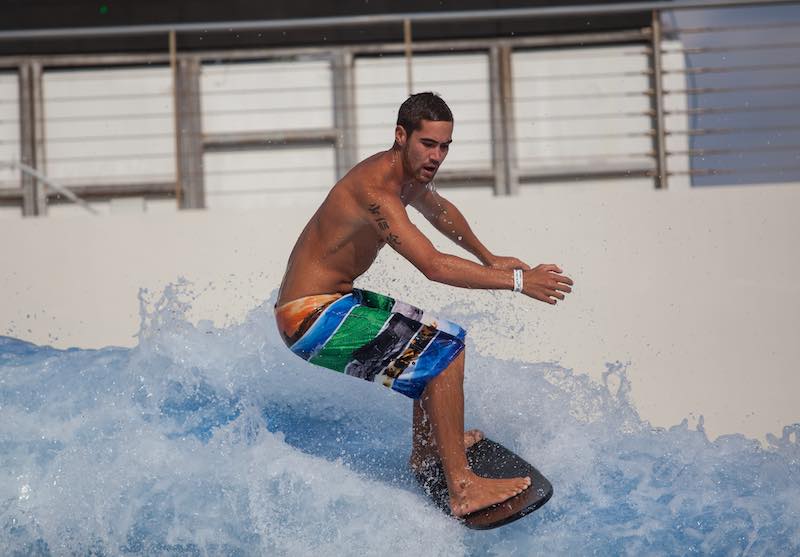 Flowboarding or flow riding can be described as a combination of other board sports, such as surfing, snowboarding, skateboarding, skimboarding, and wakeboarding. It involves riding on an artificial wave. 
Pros:
The venue for flow boarding does not have to be in deep waters. There are already safely structured facilities where you can go to try this water sport. 
Cons:
To safely flowboard and ride the flowbarrel wave, flowboarding facilities usually set several requirements for riders, which involves the height and health condition.
Hydrofoil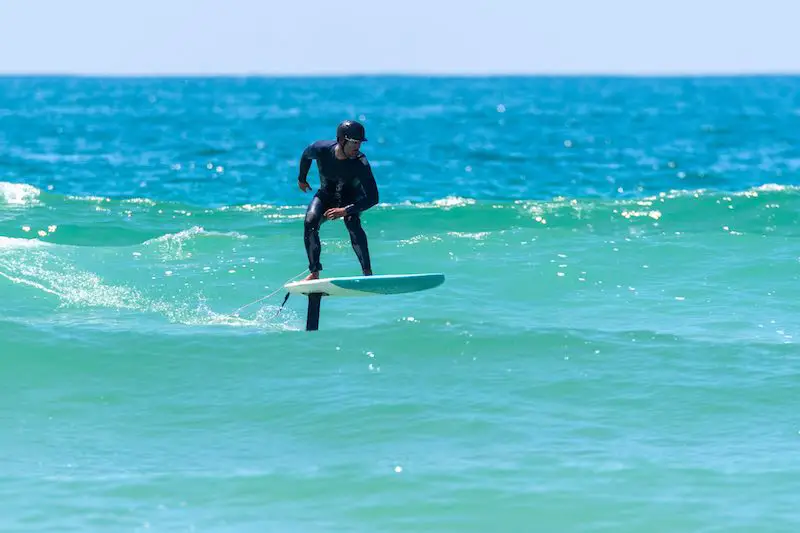 The United States Hydrofoil Association describes hydrofoiling as an exciting sport that has things to offer at all levels of expertise, from riding and enjoying a smooth ride in rough water to performing aerial tricks anywhere behind the towing watercraft. 
Pros:
Hydrofoil water sport lets you experience the sensation of flying over water—designboom. New hydrofoil equipment such as the flute board provides superior safety and stability for the users.
Cons:
Like the motorized board equipment in jet surfing, the electrical hydrofoil board can also be costly. 
Standup paddleboarding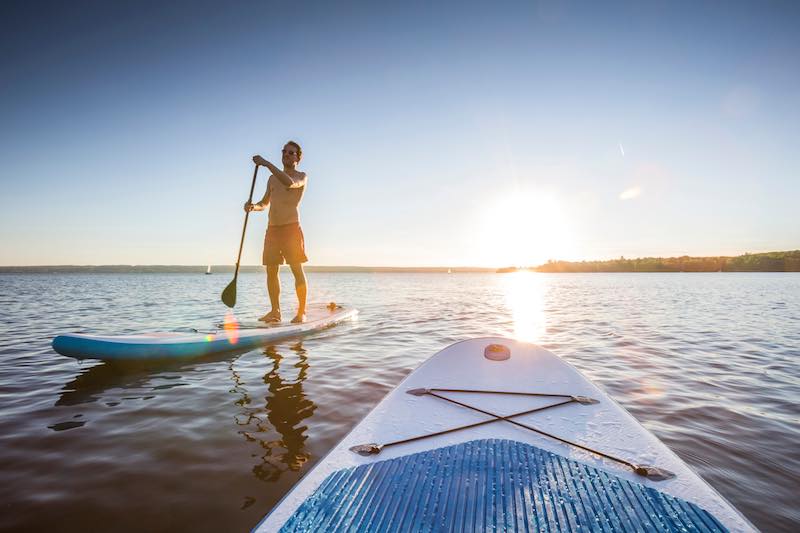 Another of the latest types of water sports is standup paddleboarding. To move through the water, the rider stands up on a board and uses a paddle in this outdoor water sports activity. Stand up paddleboarding is a subclass of paddleboarding. 
Pros:
Stand up paddle boarding does not require surfing skills when done on flat waters. You can even use the pool for this water activity. 
Cons:
Paddleboarders are required to maintain a good balance and work harder to move across water, unlike surfers that wait on waves to move them along.