Unless you have a relatively small kayak, it is virtually impossible to store it inside your car.
Therefore, in order to transport your kayak long distances, you will require a kayak roof rack, which can be installed on small cars, SUV's and trucks.
The best kayak roof rack is the Thule Hullavator Pro, which uses a unique lifting system to load kayaks at waist level, which is assisted with 40 LBS gas struts.
There are three main types of kayak roof racks with the most popular being a J-Style rack but many opt for saddle racks and stackers too.
You will require a roof rack to install these but if you have no side rails, then you will need to use foam pads.
Best Rooftop Kayak Carriers
The majority of kayak roof racks have the capacity of 2 kayaks but if you require a larger capacity, the stacker alternative may be the better option.
However, if you are looking to load many kayaks, a sturdy kayak trailer would be the best option.
There is a large amount of variety when it comes to a kayak roof rack but we strongly recommend staying with the reputable brands.
A secure, safe and durable rack is crucial for long-distance trips and is often much easier to use.
Investing in a quality rack will ensure that your kayak can be safely transported for many years to come.
Below is a list of the best kayak roof racks that come in the form of a J-Style, stacker and inflatable foam rack.
Thule 898PRO Hullavator Pro Kayak Lift System

The Thule Hullavator Pro is a premium kayak roof rack and if you are on a budget, we advise that you skip this rack.
There is no denying that it's not expensive but for those that own wide hull kayaks and require a durable rack, this is the ultimate setup.
The features of the Thule Hullavator Pro include:
Ability to load at waist level
Wide cradles that accommodate up to 36 inches wide
40 LBS assist gas struts
Protective padding for your kayak
Corrosion-resistant base
Secure locks (sold separately)
QuickDraw bow and stern tie-downs
Using this kayak roof rack, you can even easily load SUP, surfboards and much more.
It is a unique loading system that makes lifting heavy kayaks on the top of your vehicle far easier.
The Thule 898PRO Hullavator Pro is the best kayak roof rack carrier you can buy and ensure that they are kept secure during long-distance travel.
Yakima Jaylow Kayak Carrier

Yakima and Thule are competitors in almost every product they produce and Yakima's J-Style kayak roof rack is by far one of the most popular methods of transporting kayaks.
Each rack will support a single boat of 80 LBS or two boats combined to a weight of 110 LBS. The minimum crossbar spreads to 24 inches and further.
In terms of the features of the Yakima Jaylow, they include:
Carries all types of kayaks
Locks to the base rack with SKS locks
Includes tie-down straps
Extra padding in the kayak contact points
Tool-free installation
Fully assembled from the box
Universal with all crossbars
Yakima's Jallow is a durable J-Style kayak roof rack that folds down when not in use and is completely universal.
Overall, it is the best kayak roof rack that uses the J-Style construction for transporting kayaks. The added benefit of a tool-free installation and removal also makes things much easier too.
Malone Stax Pro2 Kayak Carrier

For those that are looking for a stacker kayak roof rack, the Malone Stax Pro2 offers a durable solution.
It has a two boat capacity and it can be used on round, square and most OEM crossbars that are fitted to your vehicle.
The features of the Malone Stax Pro2 include:
Octagonal aluminum posts
Injection-molded nylon platforms
Proprietary stacker blocks
Tool-free assembly
Folds flat when not in use
Lifetime warranty
Malone Auto Racks is a brand known for high build quality standards and the Stax Pro2 is no different.
The only drawback to these racks is that the padding could be improved for better protection of the kayaks but apart from that, they are an excellent stacker kayak roof rack that will last for many years.
Thule Stacker Kayak Carrier

Thule offers a more expensive alternative to the Stax Pro2 alternative above but is has the ability to hold 4 recreational kayaks. It will accommodate kayaks up to 36 inches wide and with a weight capacity of 75 LBS.
In terms of the features of the Thule Stacker kayak roof rack, they include:
Fold-down steel design
Non-scratch outer coating
Easy installation with on/off hardware
Secure tie-down straps included
Vertical carrying style
Overall, they are a secure kayak roof rack for carrying up to 4 kayaks safely.
You do have to pay a premium and if you want to carry 4 kayaks, you will require additional tie-down straps in order to do so.
However, this is a small cost to pay for a reputable Thule kayak roof rack that is built to last.
Malone HandiRack Inflatable Rack

If your vehicle doesn't have OEM roof racks or an aftermarket set, you will need to purchase them before using any of the kayak roof racks above.
These costs can mount up fairly quickly but there is a much cheaper alternative. Malone offers a "HandiRack" inflatable roof rack, which you can easily transport kayaks with.
In terms of installing this inflatable kayak rack, you will need to pull the straps through the interior and close the doors, which locks them in place.
Placing the kayak on top of the HandiRack will require both bow and stern straps for stability. It's important to note that these will not work if your vehicle has roof racks fitted.
The features of the Malone HandiRack include:
420 Denier nylon construction
5 D-ring anchor points
Weigh capacity of 180 LBS
1 Year warranty
Storage bag
Overall, if you are on a budget and do not have a set of the roof rack to fit your vehicle, this is the best solution for carrying kayaks on your car.
Of course, it will have its limitations and may not feel as sturdy as the alternatives but its definitely the best way to transport a kayak for those without a set of roof racks.
Kayak Roof Rack Buying Guide
Whether you are taking your kayak home from the store just after purchasing it or heading to a cool destination to enjoy your kayaking experience, you must have a way of transporting it.
The kayak would be of no use if you cannot be able to carry it along with you, especially since a majority of the vehicles are too small to accommodate a kayak inside.
Therefore, the only way you will be able to transport your kayak is by getting a kayak roof rack, in some instances referred to as a kayak carrier.
Deciding on the right kayak rack can be a daunting task especially with the many options available in the market.
However, specific features that guide you must be present in a kayak carrier, such as being simple to load and offload from your car, easily fixed on your vehicle and capable of securing your kayak well.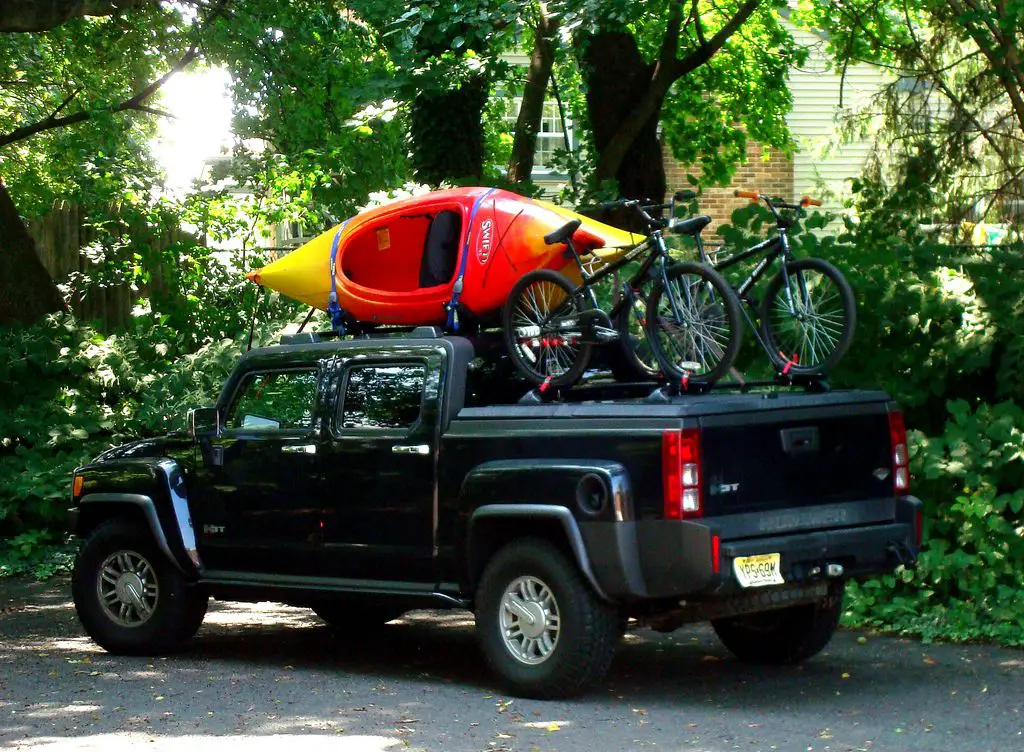 Types of Kayak Roof Racks
Kayak roof carriers are available in a variety of options, and you may easily get mixed up.
These kayak roof racks come in different sizes, shapes, and even functions. Nevertheless, there are mainly three types of kayak roof racks.
J-Style Racks
These are the most commonly used kayaks among kayakers, and they get their name from their shape which resembles the letter J.
The reason most kayakers prefer this rack is because they provide a more significant deal of stability and support especially for bulkier kayaks.
Usually, J-style racks necessitate storing the kayaks sideways on crossbars, and this becomes significantly convenient if you have a small car that does not have a lot of space on the roof.
Additionally, if you need extra storage space, the roof is available for use to place other equipment which you will need.
Nonetheless, the main drawback of J-style kayaks is that they are challenging to load and secure because of the position they are expected to be in.
Thus, if you are of short stature or lack upper body strength, this type of rack might not be the best fit for you.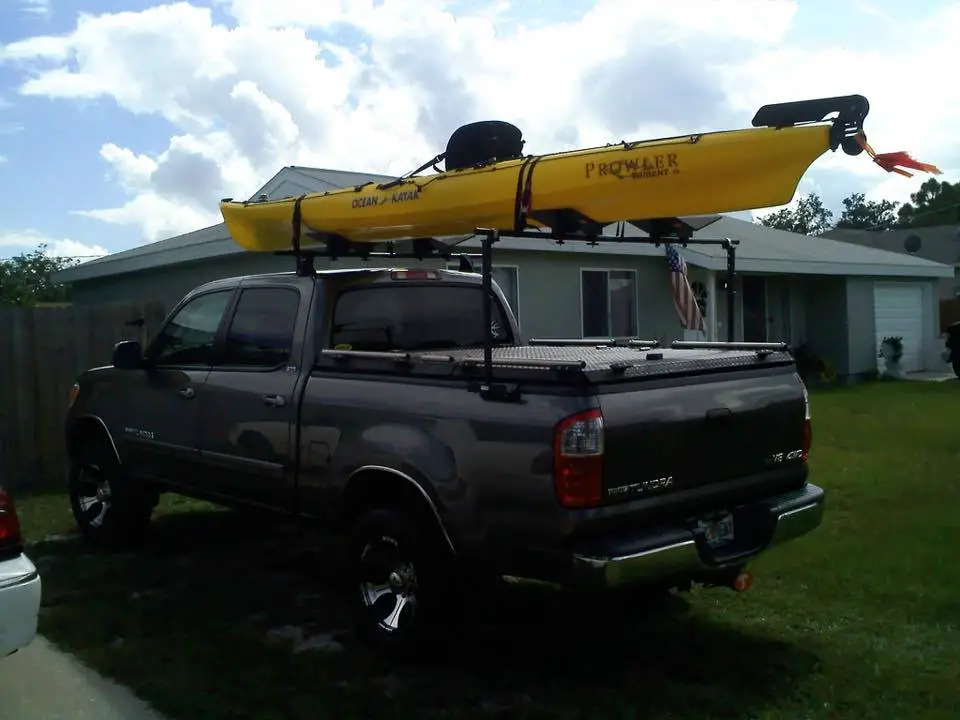 Saddle Racks
These racks allow the boat to lie flat in a horizontal position, unlike the J-style racks.
Using these racks provides better stability to the kayak since a more significant part of the kayak's surface area is held up by the saddle rack.
Furthermore, these racks are cushioned well to guarantee no damage is done to the kayak.
It is easier to put a kayak on this rack because of the style in which the saddles are fastened to the crossbar, necessitating very little energy to do so.
One incentive saddle racks offer is that they permit the kayak to lie more aerodynamically in comparison to other carriers; thus your car does not consume as much fuel to reach your destination.
Stackers
Just as the name implies, stackers allow you to place more than one kayak on your car's roof.
The placing of the kayaks is usually in positions identical to that of individuals using J-style racks and not just placing kayaks on top of each other.
Afterward, the stackers function like posts to which the straps are used to lock the kayaks to the rack securely.
However, using stackers is only ideal if you have small boats thus if you own large vessels, this type of rack is not beneficial to you.
Base Roof Setup
Inspect your vehicle's roof to know what is already there before determining which type of roof rack you should purchase.
The four main chances are siding rails, a bare roof, factory crossbars, and aftermarket crossbars.
Thus, in case your car does not come with side rails, the only technique to carry your kayak is by using foam pads since there is nothing on the vehicle's top to fasten the gear mount to.
However, if you have a car with factory crossbars, then purchasing stackers, saddles or J-cradles is ideal to aid in transporting the kayaks.
Always confirm that the factory fitted crossbars do not come with a weight restriction.
Finally, if your car does not have crossbars, you will need to buy a set of roof rack crossbars to carry the kayak.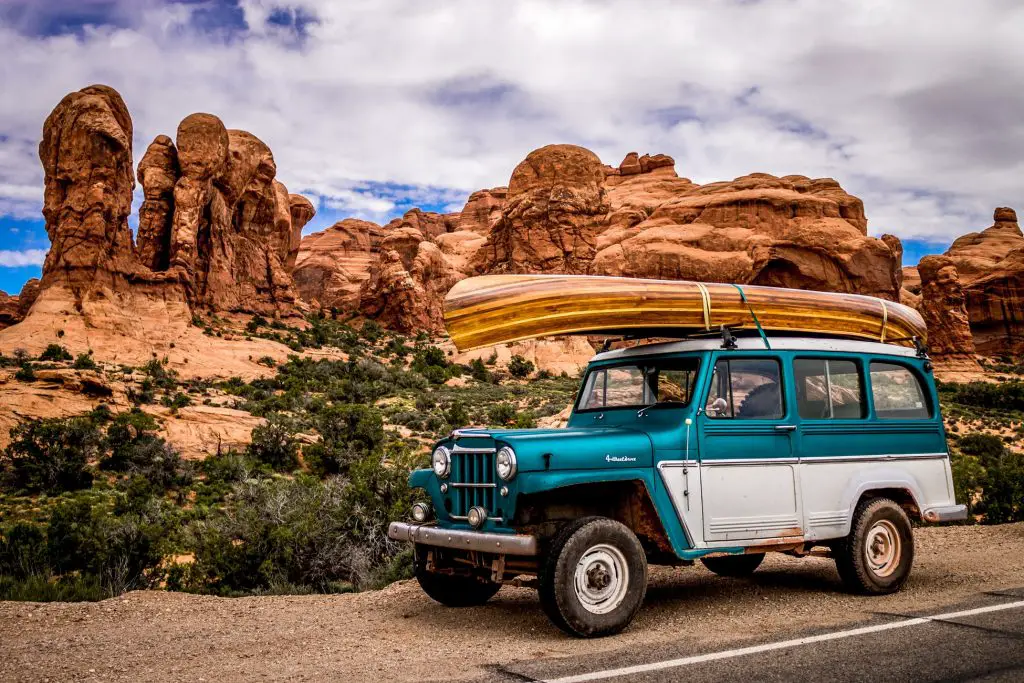 Roof Rack Kayak Capacity
Before deciding on a roof rack, always contemplate the number of kayaks you are planning to transport.
Mostly, if you are planning to take at most two kayaks, most carriers will be perfect for you functioning as double kayak roof carriers.
Nevertheless, if you are planning to carry more than two kayaks, using stackers is the best solution because they permit maximum vessel capacity limited only to the size of your crossbars and your car's roof width.
If you have two kayaks but your vehicle is narrow, the best rack for you would be the J-cradle racks.
Frequent use of Kayak Roof Rack
An ideal kayak rack should be suitable for your needs. Therefore, if you often go kayaking, you want a kayak rack that enables you to load and offload your kayak with ease and quickly.
If you fall into this category, getting a pair of saddles for the front part of the rack and a couple of rollers for the back would be the best system for you.
A few kayakers also find it easier and faster to load and offload kayaks on J-style racks.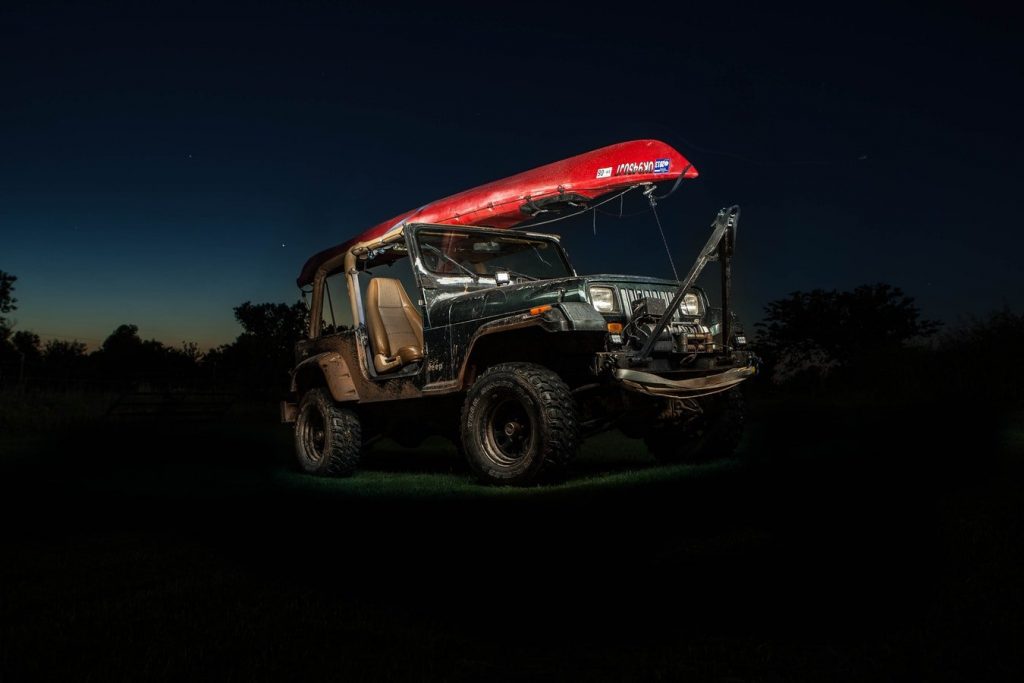 Long-Distance Trips
If you are planning to take long trips to explore other lakes and coast to go kayaking, you should go for a kayak rack carrier that is compact and secure, hence refrain from suing foams or other temporary pads.
It is because in the event of extreme weather conditions such as turbulent weather or rough roads, you will have to tie down the temporary pads very hard and this may cause damage to the kayak.
Therefore, if you fall into this category, firm kayak roof racks such as the j-style racks and saddles are the most appropriate for you.
Conclusion
Transporting your kayak for long distances at confidence will require a secure kayak roof rack.
They come in three main forms that include J-Style, stacker and a foam padded/inflatable rack.
The most common form is a J-Style but they are often limited to loading just 2 kayaks.
All of our recommendations cover all types and a range of budgets that you are willing to spend on a kayak roof rack.
We strongly advise avoiding homemade racks as these will be nowhere near as secure as the tested racks as above.
If you need to improve the transportation of your kayak even further, you can even use a kayak cart to transfer the kayak to and from the water.