This page contains affiliate links. This means that we may get a small commission for recommending products, if you choose to click on something and buy it. This does not cost you anything, but we wanted to be honest and let you know!
(Last Updated On: April 10, 2022)
You've probably started wondering how many calories does paddleboarding burn.
Unfortunately, some people find it challenging to burn calories. For those who are having a hard time losing weight, you may consider paddleboarding exercise.
It increases your activity and helps you produce more sweat.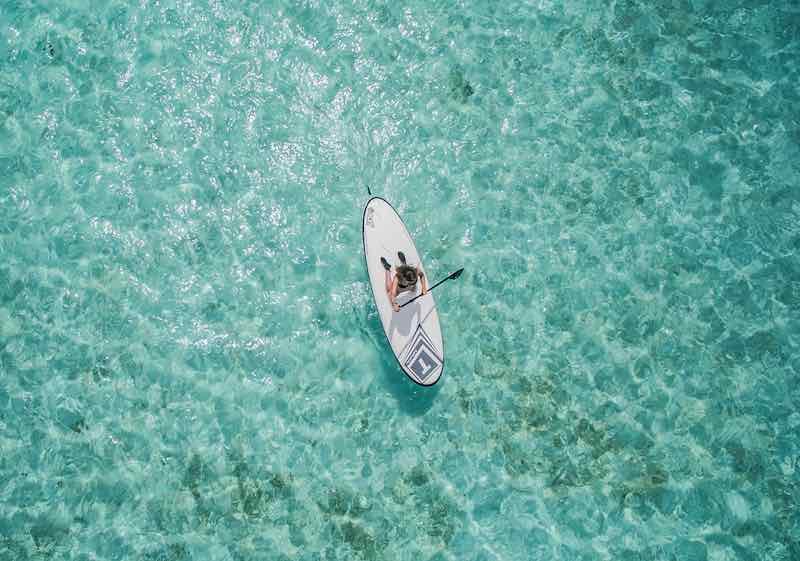 What You Need to Know About Paddleboarding
Paddleboarding has been a hot trend this summer season. Celebrities or not, you can find a lot of pictures on Instagram showcasing this exciting activity.
Even in the United Kingdom, paddleboarding had increased its popularity. According to a report, more British people have been buying stand-up paddleboards.
Sellers have experienced difficulty in meeting the demand for this product. Others have sold out their SUPs.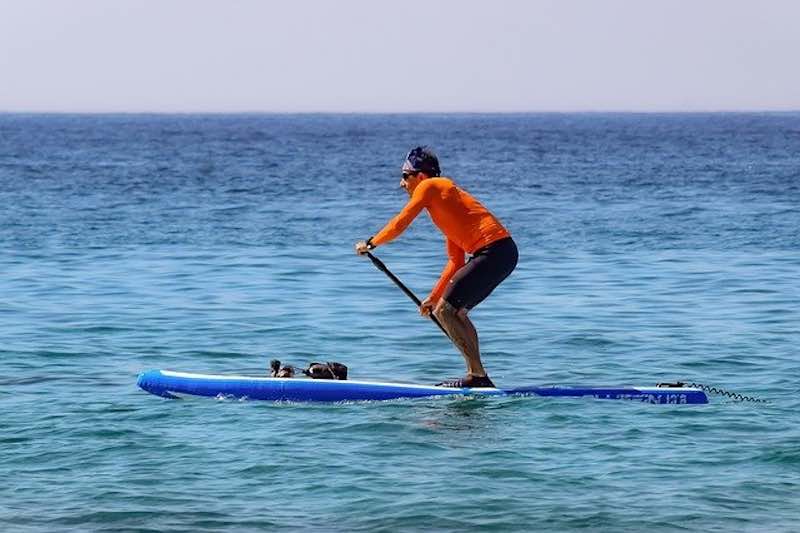 But more than the stunning pictures you can take together with SUPs, does paddleboarding help get your calories burned? How many calories does paddle boarding burn? Let's answer these questions one by one.
Paddleboarding is considered a sport that allows you to travel across water. You may also ride on the wave using the board where you can sit or stand.
Suppose you are on a lake trip and trying different water adventures. In that case, you can use paddleboarding to travel across water and engage in scuba diving.
Paddleboarding is a friendly activity that you can quickly learn. Besides, you can bring the paddleboard anywhere, inflate it, and engage in this thrilling recreation.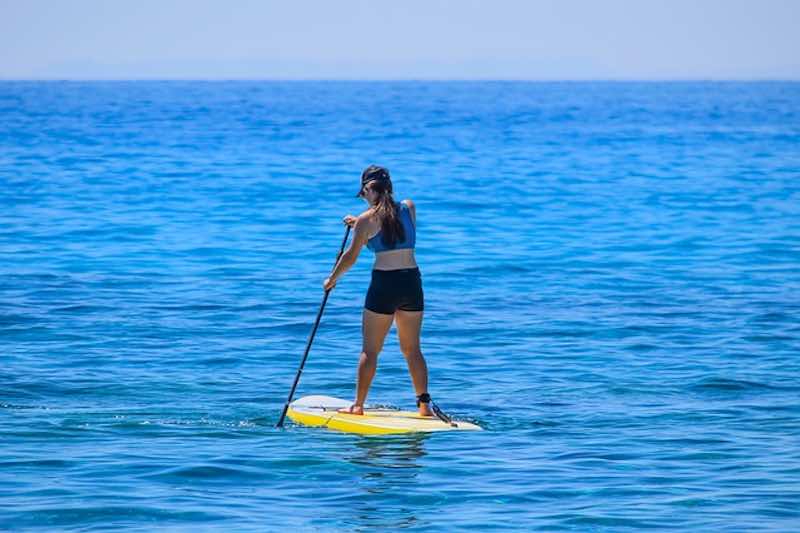 The Surprising Benefits of Paddleboarding
If you live near a lake or a water body, it is ideal to try paddleboarding. Aside from it can help you bring back your ideal weight, you can also keep improving your wellbeing. Here are some of the benefits of paddleboarding that might convince you to try this fun recreation: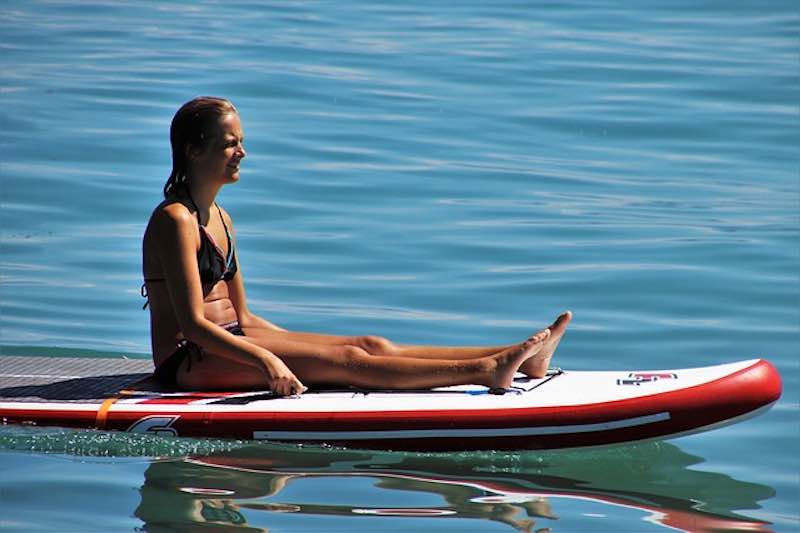 Paddleboarding Improves Your Mental Health
Your mental health is as important as your emotional and physical wellbeing. That's why it is recommended to find ways on how you can improve your mental health. Paddleboarding is an excellent way to do it.
This activity is a form of ecotherapy, allowing you to expose yourself to nature and the outdoors. Paddleboarding, as an ecotherapy, can offer you several health benefits. Among these are improving your social connection and increasing your mindfulness.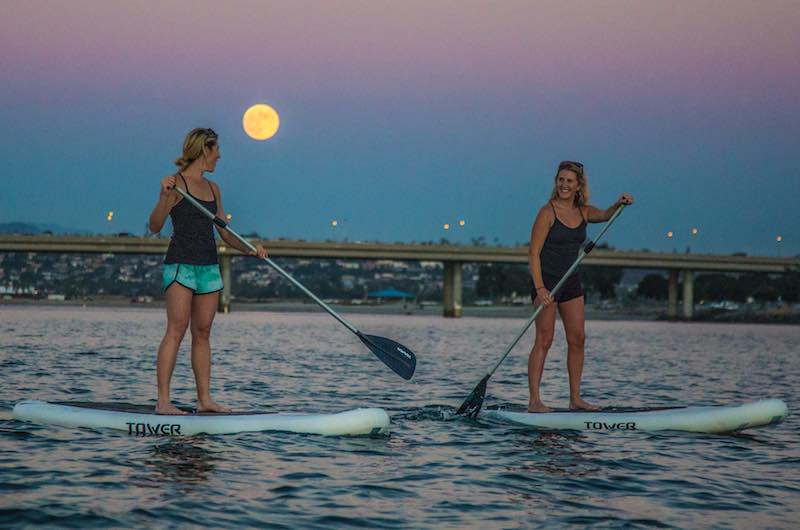 Paddleboarding Strengthens Your Brainpower
Vitamin D is essential to your body. It promotes bone health and regulates vital calcium levels. But aside from that, vitamin D both activates and deactivates the enzymes in the brain and cerebrospinal fluid. These are significant in neurotransmitter synthesis and nerve growth.
Paddleboarding is a great way to expose yourself outdoors. You can get a lot of vitamin D from the sun while enjoying the water adventure. However, make sure to protect your skin and eyes from the harmful rays of the sun. Wear protective clothing and accessories like sunglasses.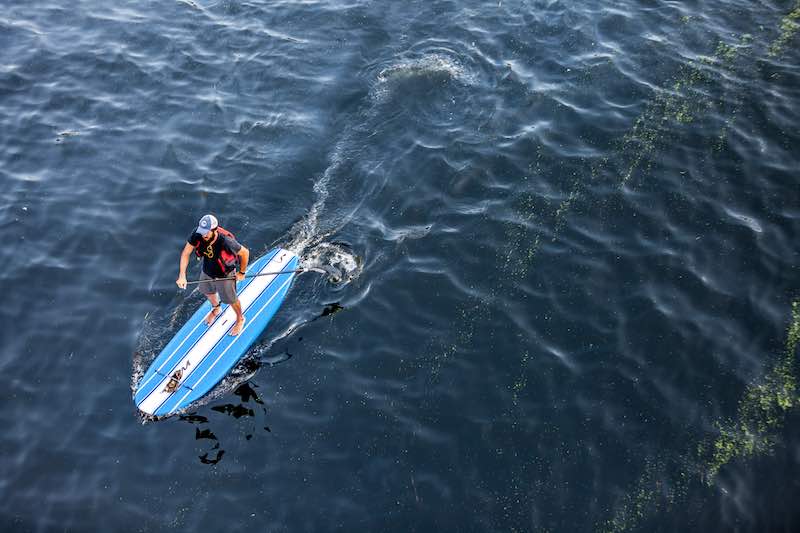 Paddleboarding Burns Loads of Calories
If you are interested in paddleboarding, perhaps one of your reasons for doing it is to get your calories burned. It is significant to know that the amount of calories burned in paddleboarding depends on several factors.
For instance, men burn more calories than women because they have less body fat and more muscles. Other factors that affect how much calories you burn are age, heart rate, the time you spend paddleboarding, and how aggressive you are in the exercise.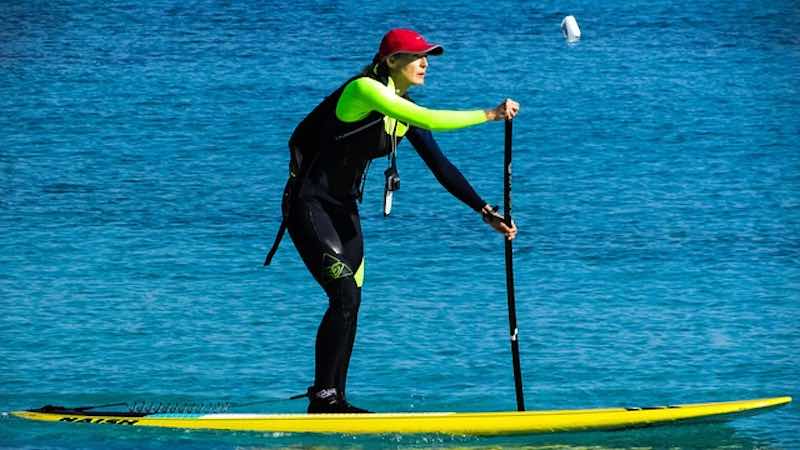 Calories Burned in Paddleboarding
So how many calories does paddleboarding burn?
Since several factors affect the number of calories burned in paddleboarding, it is quite challenging to determine the exact number.
But you may refer to the estimated calories based on the study conducted by the Stand-Up Paddling Magazine.
The results are based on an average of three people of different sizes. They weigh 165-200lbs and took one hour of paddling.
Recreational Paddling
Recreational paddling is the most common type of stand-up paddleboarding. You only have to paddle with calm water at a slow walking type pace. You can burn about twice the calories you would burn on a moderately paced walk. Paddling in an hour, burns 305-430 calories.
SUP Racing
Paddleboard racing is one of the challenging forms of paddleboarding. But it also helps you burn 713-1125 calories in less than an hour of intense racing. It is possible since racing increases your heart rate, and your cardiovascular is at full throttle. Take note that the calorie burn depends on the stroke form and intensity, water conditions, and wind speed.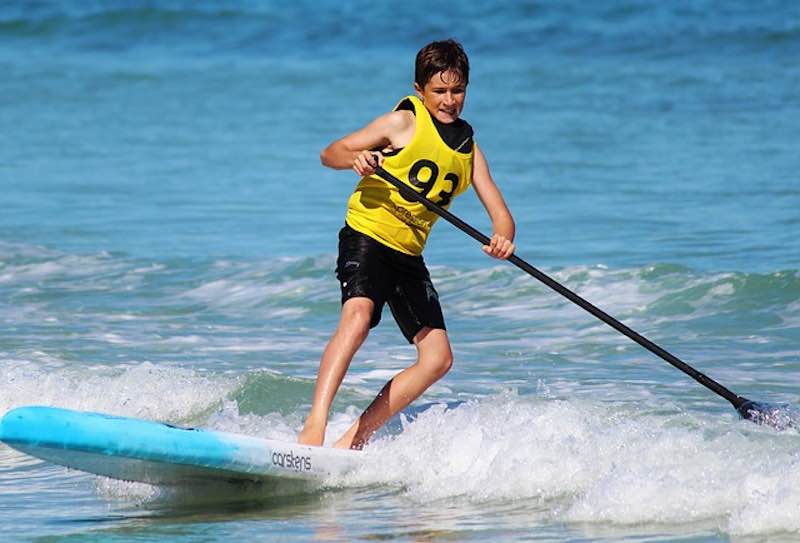 SUP Surfing
Paddleboard surfing is an excellent way to train yourself in surfing. Not only that, but it also helps you burn 623-735 calories when you paddle surf for an hour. The bigger and the rougher the waves are, the more energy you will exert in doing the activity. Therefore, you can burn more calories when doing said recreation.
SUP Touring
For paddleboard touring, you can burn an average of 615-709 calories with a speed of three mph. This activity requires long-distance paddling at a moderate pace without stopping in-between.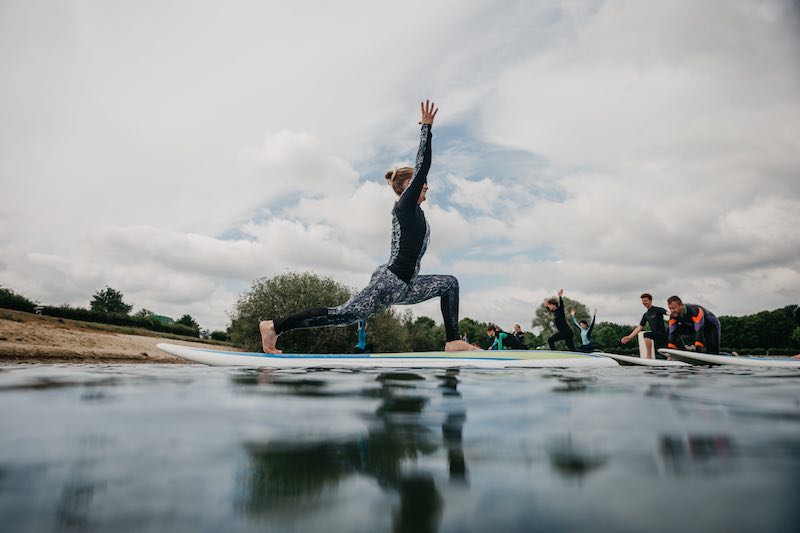 SUP Yoga
If you focus on improving your mind, body, and spirit, SUP yoga is ideal for you. It is both a meditative and intense activity that can help you burn 416-540 calories in an hour.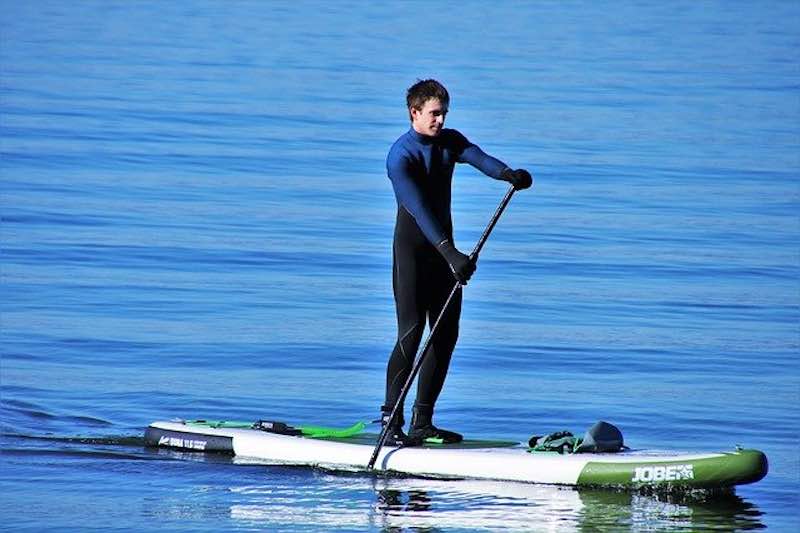 In conclusion
Paddleboarding is indeed a fun and exciting recreation. It helps you connect with nature, see breathtaking views, and improve your mental, emotional, and physical wellbeing.
It is an excellent form of ecotherapy and exercise that helps you burn loads of calories.
The answer to how many calories does paddle boarding burn depends on how you will engage in this activity. So if you want to achieve your ideal weight, make sure to make paddleboarding a habit.