This page contains affiliate links. This means that we may get a small commission for recommending products, if you choose to click on something and buy it. This does not cost you anything, but we wanted to be honest and let you know!
(Last Updated On: April 10, 2022)
Serene Life Company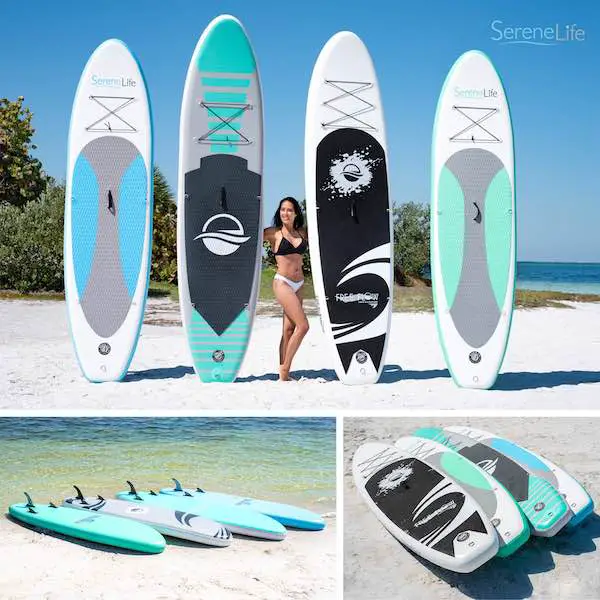 Based in Massachusetts, Serene Life is an American company that designs and curates indoor and outdoor products. 
They believe that adventure is a form of relaxation. 
At Serene Life, they are committed to delivering the most dependable products so that you, the consumer, can live a better, more serene life. 
They want to infuse quality comfort into living every day. One of their goals is to make life less dull with products that encourage a stress-free lifestyle. 
We will look at one of the products Serene Life has designed to support that stress-free lifestyle, the Serene Life inflatable paddleboard.
Water Sports In The United States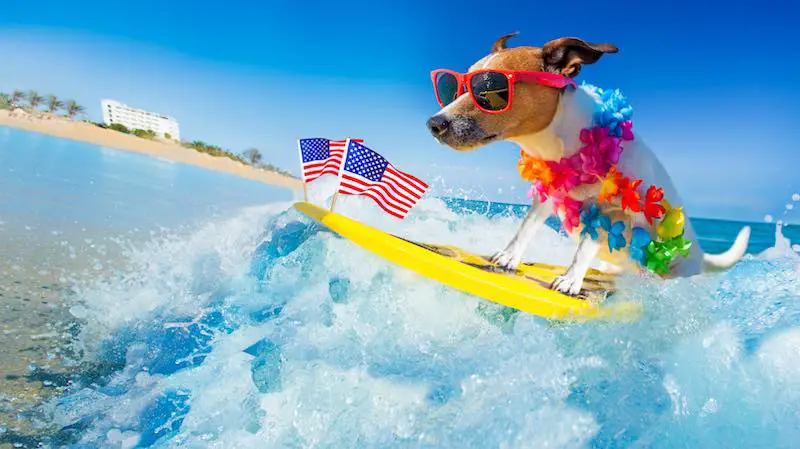 Seren Life has recognized that paddleboarding is a popular watersport. 
Staying steady over the years since 2013, almost 14% of the people in the United States participate in some form of water sports, including paddleboarding. 
With an estimated population of 328,953,000 in 2018, that translates to about 46,053,420 people who love playing on the water. 
As evidenced by Our List of Top-Rated WaterSports and Boating Gear, people see the advantage of getting out in nature and taking advantage of all it offers.
Serene Life Inflatable Stand Up Paddleboard is an all-around board, this inflatable paddleboard is great for calmer waters. 
Ideal for recreational paddling, yoga, fishing, and even surfing small waves.
The board has tie-down bungee cords and a carry handle. The bungee cord is a storage system, where the cord ties to a 4-point mounted D-rings on the nose of the board. 
This is handy for storing items while you are out on the water. The carry handle, as with most inflatables, is in the center of the board. 
The non-slip EVA foam deck pad is relatively soft. This design helps you to stand on the board more firmly when doing stand-up paddling. 
On the SereneLife board, there are four D-rings located at the edges.  Use three rings for accessories, such as a kayak seat and storage boxes. 
The bottom panel has three fins for steering. The two small side fins are not detachable from the board, and the large center fin is removable. 
The design of the fin is to improve the board's maneuverability and tracking in the water.  The package includes a coiled ankle cuff safety leash. 
An oar paddle, manual air pump, patch repair kit, and storage bag also comes with the iSUP.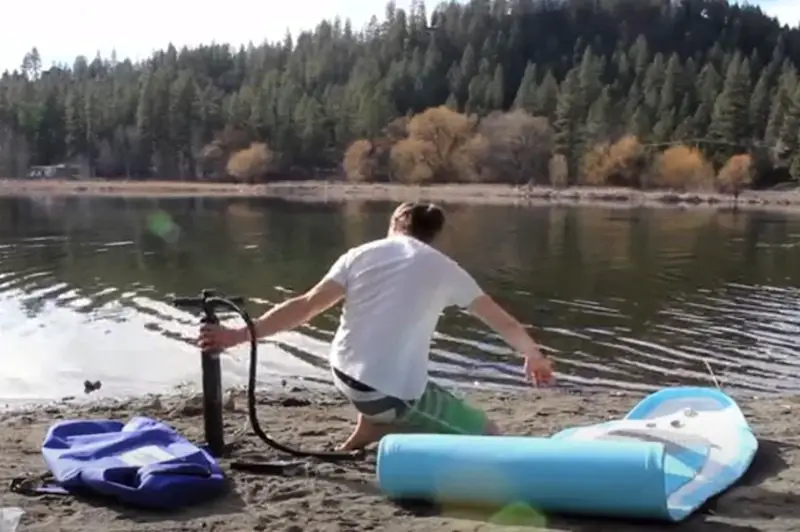 Specs of The Serene Life iSUP
Length: 10' 5"
Width: 30"
Thickness: 6"
Weight 19.6 pounds
Weight Capacity 275 pounds
Construction: Inflatable
Material: Single layer PVC plus extra rail layer plus drop stitch core material
Type: All-around
Type
The SereneLife is an all-around iSUP board. It is suitable for many areas of SUP, but might not be the ideal board for all of them. 
It is most suited for recreational paddling in calm, or flat, waters. 
Material
This board has a drop-stitch core material that is surrounded by two layers of fabric. This is especially good because most other boards have a single layer. 
After the two layers, the board has the typical PVC layer connected by PVC tape at the rails. The foam deck is EVA on the top that the rider stands on.
Construction
Inflatable, you will fill the board by pumping air into it through the valve located at the rear of the board. 
The minimum recommended air pressure is 15 psi.  The board comes with a repair kit in case of a puncture. 
Also included is a valve wrench. Use this to tighten the valve from time to time as it will tend to get loose over time.
Serene Life iSUP Weight Capacity
The capacity of this inflatable is 275 pounds. 
However, the board's ideal weight should be 240 or less, which is due to the design of the board, with the length being under 12 feet.
Weight
At less than 20 pounds in weight,  the board is easy to take with you. It is also easy to handle in and out of the water.
Thickness
The six-inch thickness of the SereneLife is pretty standard for an inflatable. 
Those boards that are at least six inches or thicker tend to feel more sturdy and stable in the water.
Width
At 30 inches wide, it will take some practice to feel stable on the board. Wider boards can tend to be more stable, but you will get that stability after practicing.
Length
At 10" 5", the SereneLife iSUP is a bit longer than the typical all-around board. This is an advantage for those who are a little taller or heavier. 
Performance
The SereneLife is of medium size and affords a respectable performance. Still, the board is not as stable as larger boards. 
Although it has a 275-pound capacity, it is suited for smaller, lighter passengers. 
The lack of stability can slow you down from reaching cruising speed. 
The square tail and recreational-style dimensions keep it reasonably well-balanced. 
Once you, the rider, gain some familiarity and momentum, the platform will feel more stable underneath you. 
The board has a long center fin in the back that helps the iSUP track in a straight line and gives a measure of stability.
Price
At about $400, the Serene gives you the ability to get an iSUP with all the accessories. It is nearly half the price of higher-end boards. 
This is especially good for families that might be new to the sport and want to try the sport out before making an expensive commitment.
What You Get With the Serene Life iSUP?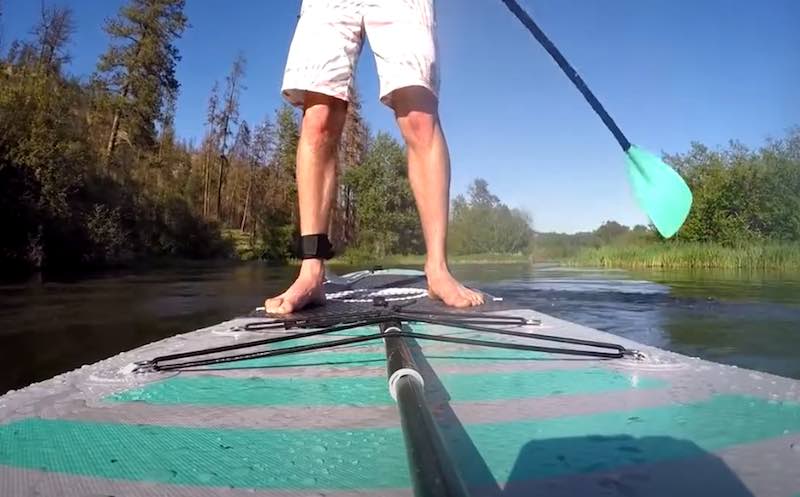 With your SereneLife iSUP board, you will also get an adjustable 3-piece aluminum non-floating paddle, and a  backpack carry bag. 
You will also get a repair kit, a valve wrench, a high-pressure hand pump, one removable fin, and a coiled ankle leash.
The aluminum paddle is great for general use. It is not made of the lightest material but will work well with the board. 
The backpack carry bag will fit the board and all of the items that come with the board. That makes it nice to have all the things in one bag you can carry and go. 
The pump will connect to the board's valve. When pumping a SUP board by hand, remember to use your legs and body weight to pump.
Keep your arms as straight as you can, and you will have the board inflated in about 10 minutes. 
The coiled leash should be put around your ankle whenever you are on the board. If you fall in the water, you don't get separated from your board and have to go chase it down.
Our Opinion of the Serene Life iSUP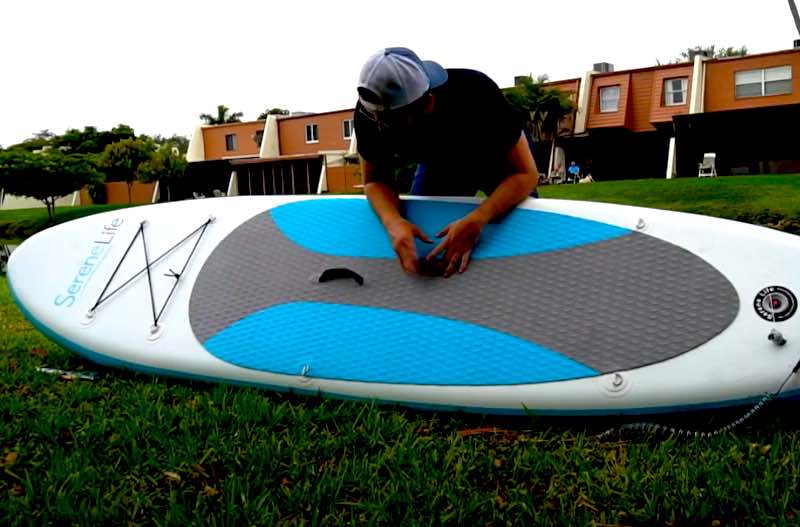 Compared to pricer boards, the materials and construction are slightly lower quality, as you would expect in this price range. 
The board is smaller and less stable, onboard storage is minimal, and the included paddle is not the best. 
A reasonably steady board, it may take more practice at the beginning as boards wider than 30″ feel more stable. 
It also would have been nice had the paddle been made of a material that floats.  
Good All-round Paddleboard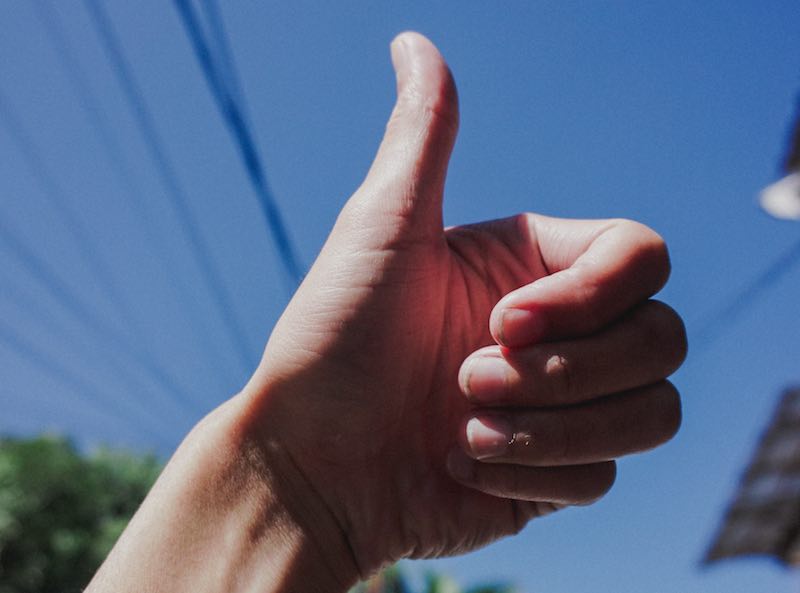 While there are not the same features of a top-of-the-line board, there is a strong market for this paddleboard. 
Unless you are an elite-style paddleboarder, many features like the storage don't matter when you are using a board purely for the fun of it.  
Being an inflatable means that it is easy to take wherever you go. The package includes everything you need to be on the water in a matter of minutes. 
It is perfect for newcomers to the sport and families. This inflatable paddle board would be great for the kids to learn on and be able to handle on their own. 
In our opinion, if you are looking for an entry-level all-around iSUP board, the SereneLife is an excellent option to choose.

The majority of reviewers on Amazon have had good things to say about the Serene Life iSUP. 
80% of the buyers give the board a five star (out of five stars) rating, which is a very good rating when you base it on over 3,000 reviewers. 
Most felt that the Serene Life stand-up paddleboard was a bargain for the price, especially with all of the extras included in the package. 
Many of the comments were made by people who were not new to an inflatable SUP or had experience with a hardboard. 
The size and weight of the backpack fully loaded is below 50 pounds, and so reviewers found they could easily take the Serene Life on a plane with no extra fees. 
Overall, the Serene Life iSUP received a respectable 4.6-star rating out of 5.  Most reviewers would buy a second Seren Life iSUP or recommend it to others.
Conclusion
The Serene Life Inflatable Stand Up Paddleboard is ideal for a one-stop shopping package that will give you everything you need to get out on the water. 
Perfect for newcomers and ideal for families, this inflatable paddle board will accommodate all ages and skill ranges. Inexpensive enough to have one or two at the lake house, the Serene Life iSUP. 
Other Considerations When Purchasing an iSUP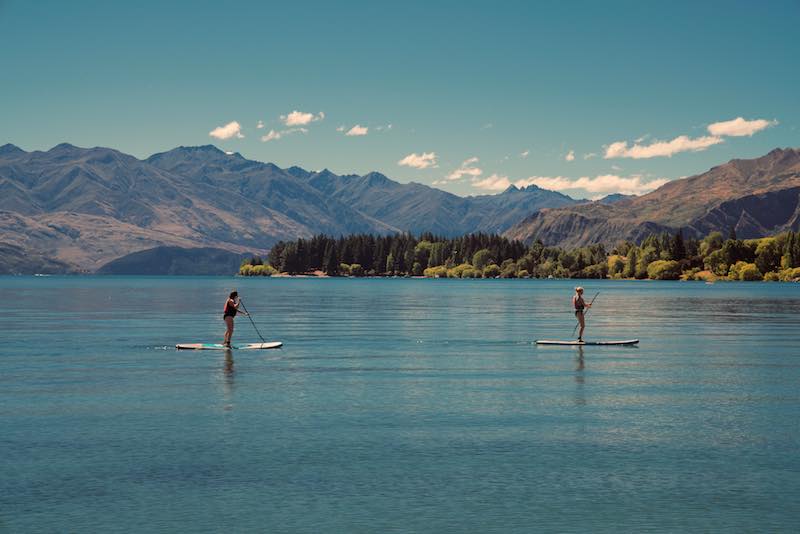 When thinking about purchasing an inflatable stand up paddleboard, your first consideration might be price, as it would be for most people. 
But there are other considerations. 
The year 2020 has been one for the history books. If this year has taught us anything, it has taught us that life can change, and you need to adapt to it while still being able to take care of yourself physically. 
That means getting out of doors and getting exercise. An inflatable stand up paddleboard fits the bill perfectly. 
Advantages of a iSUP
Being inflatable means that it takes up little space either in a car or your home. You can carry it yourself wherever you do. 
No trailer or tow package is needed, and no special permit or license. In today's world, an iSUP is ideal because you can solo paddle. 
All you need is a body of water and your board. If you go out with others on iSUP's, you control the distance and be in a group without being close to each other.  
Another benefit of an iSUP that you can paddle anytime. It is a sport that lends itself to your schedule.
Great For Exercise
An inflatable paddle board lets you get out and build strength and muscles. It is a physical workout that strengthens your core muscles. 
Unlike using exercise equipment at a gym, when you use an inflatable paddleboard, it is also relaxing. 
Stress Reliever
Being surrounded by water is naturally therapeutic. 
Whether you are striving for a real workout, or just cruising on the water, paddleboarding will give you physical exercise and be a mental stress reliever. 
Research shows us that physical activity will improve your mood. The Washington Post states that exercise releases the "feel-good hormone," endorphins into your system.  
These hormones help you to cope better with any negatives that are going on around you.
Great For Yoga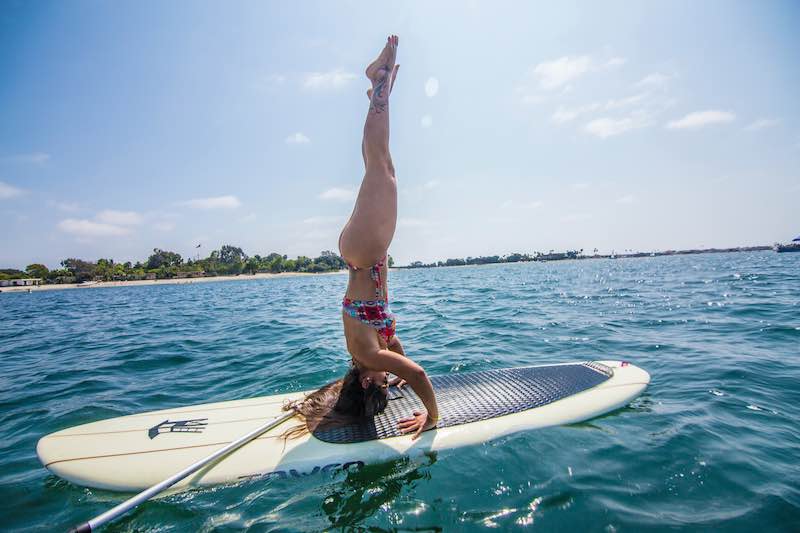 More iSUP paddleboarders have been using their boards as a platform for yoga. What more ideal setting could you get than on the water? 
There are numerous reasons how yoga benefits your health and well-being. If you are not so graceful at yoga, you will still be able to make a splash without hurting yourself!
Great For Families
Stand up paddleboarding is also a fantastic family sport. Kids are so flexible and quick to learn. 
Paddleboarding, where they control their board, will give them confidence in their abilities. 
It will encourage a love of nature and being out of doors, rather than in front of a television.  
Make sure you equip them with a personal floatation device and know children's life jacket rules and requirements. 
Give them time to adjust to a new skill and be patient if they get tired after a few minutes. 
Stand Up Paddleboards Are Popular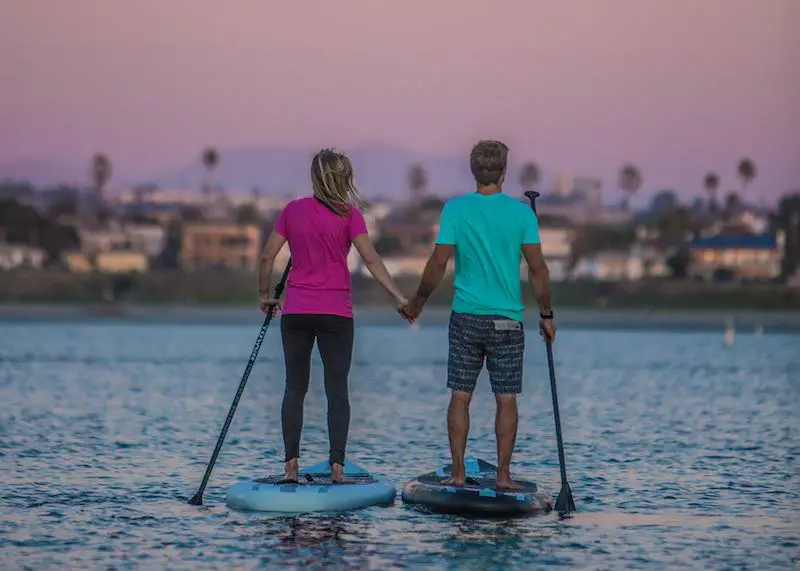 It was between 2005 and 2010 that stand up paddling gained popularity, starting in California, and spreading across the U.S. 
The boards were fun, had health benefits, and virtually anyone could participate. 
Stand up paddling participants in the United States from 2001 to 2019 has grown by leaps and bounds. From 1.15 million in 2011 to over 3.5 million in 2019. 
If you have considered trying paddleboarding, it is a sport that has a large community of enthusiasts. 
iSUPS Are A Great Starter Option
It can be relatively inexpensive to try if you choose an inflatable stand up board as your first option. 
You can get one, like the Serene Life that comes with all of the equipment you need, is light in weight and very portable. 
The benefits you will gain through this form of exercise, and stress-relieving sport will enhance your life mentally and physically.